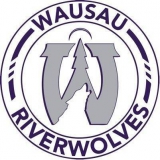 Wausau Cyclones
Year of foundation: 2013
Colours: red,black,white
Club status: active
Address: Marathon Park
1201 Stewart Avenue
Wausau, WI 54401
Phone: +1 715-869-3132
Email: zach@wausaucyclones.com
WWW: Wausau Cyclones
Did you find any incorrect or incomplete information? Please, let us know.
Season 2021-2022
This club in 2021-2022: NA3HL
Current roster
season 2021-2022
* no longer in the club
The Wausau Cyclones are a USA Hockey-sanctioned ice hockey team from Wausau, Wisconsin. The team commenced play with the 2010-11 season as the Chicago Force based out of the Fox Valley Ice Arena in Geneva, Illinois where they played for two seasons. The team was renamed the Chicago Hitmen for 2011-12 The organization sat out the 2012-13 season. The team was revived for the 2013-14 season under the Jr. Bulldogs moniker. They play in the North American 3 Hockey League at the Marathon Park Arena in Wausau.
On May 17, 2016 the NA3HL announced that the change in ownership of the team had been approved. The team was purchased by Exceed Hockey Group, LLC which consist of Scott Meyer and Joe Pankratz. The two are also the owners of the NAHL's Minnesota Magicians. As part of the announcement the team named Craig Sheppard as the new head coach. The announcement also unveiled a new team logo and colors which are very similar to the Magicians.
On April 26, 2017 it was announced that the league had approved the sale and relocation of the Chicago Jr. Bulldogs to Wausau, Wisconsin for the 2017-18 season. The team was renamed the Wausau RiverWolves and will be based out of the Marathon Park Arena in Wausau. The new owners are also the owners of the New Ulm Steel.
On April 23, 2021 it was announced that the franchise had been sold and were being renamed the Wausau Cyclones
from 2013 to 2017: Chicago Jr. Bulldogs
from 2017 to 2021: Wausau RiverWolves
from 2021 to present: Wausau Cyclones
from 2010 to 2017: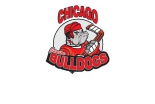 from 2017 to present: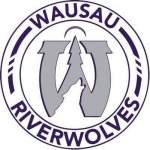 Historic rosters:
Historic statistics:
Past results:
League standings:
Fast facts
season 2021-2022
Wausau Cyclones participates in season 2021-2022: NA3HL
A look back at a season that lived up to its promise. Read more»
The Alliance of European Hockey Clubs (E.H.C.) has announced the nominees for the 2023 Fenix Outdoor & Warrior European Hockey Awards. Read more»