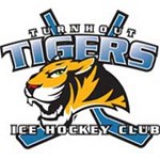 Turnhout Tigers
Short name: Turnhout
Year of foundation: 1981
Colours: blue,white
Club status: active
Address: Everdongenlaan 23
B-2300 Turnhout
Phone: +32 497 47 67 95
Email: info@turnhouttigers.be
WWW: Turnhout Tigers
Did you find any incorrect or incomplete information? Please, let us know.
Season 2018-2019
Current roster
season 2018-2019
* no longer in the club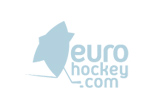 Adress: Kempisch Ijsstadion Turnhout
Otterstraat 151
2300 Turnhout
Phone: +32 014 41 97 62
Email: info@kempischijsstadion.be
Opened in: 1976
from 1981 to 2015: White Caps Turnhout
from 2015 to present: Turnhout Tigers
Belgian Champion: 2004, 2007, 2008
Belgian Cup: 2004, 2007, 2008, 2009
League winners:
from 1899 to 2011: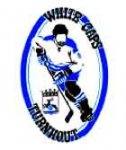 from 2011 to 2015: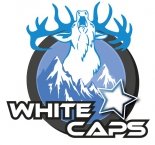 from 2015 to present: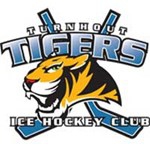 Liège Bulldogs capture Belgian Cup
The two best clubs in Belgium meet in the final, first place White Caps Turnhout took on Liège Bulldogs IHC at the sold out Médiacité. A fast paced back and forth afair had the scoreline opened late in the 1st period with a goal from Alexandre Bremer. A breakaway for Filip Orescanin leveled the scoreline before Krzak and P.Camelbeeck pushed the Bulldogs up 2 at the end of two. Turnhout made things interesting in the 3rd but Liège held on to capture thir first ever title.
(10 Feb 2014)
HYC Herentals wins Belgian Cup
HYC Herentals has won the Belgian Cup on Sunday in Deurne by beating White Caps Turnhout with 4-3. For Herentals it was the eighth win of the national cup and the first since 2003.
(06 Feb 2012)
Turnhout withdraws from the North Sea Cup
The main reason appears to be that the import players fear for their safety due to the many injuries.
All games involving Turnhout will be scrapped. The standings and statistics in the North Sea Cup will be adjusted.
(14 Jan 2012)
Continental Cup 2nd Round, Day #2
In Dunaujvaros B Group Belgian White Caps Tourhout made a sensation beating 5-3 Dutch champion HYS The Hague with an amazing performance by American goalie Tyler O'Brien, 53 saves and it's almost qualyfing for an historic third round. Host Dunaujvarosi Acelbikak hammered 7-1 Spanish champion CH Jaca: a significant 80-10 shoots on goal says a lot about a one-sided game.
C Group in Miercurea Ciuc, Romania opened with an easy victory by Metalurgs Liepaja. Latvian side scored 11 goals against Olimpija Ljubljana with an hattrick by Juris Upitis, while Sport Club says goodbye to qualification after 1-5 suffered by Beybarys Atyrau, now with a chance to advance if Liepaja will lost in last game.
Follow all Continental Cup results and stats on Eurohockey.com here
(23 Oct 2011)
Continental Cup 2nd Round results
The second Round of Continental Cup started on Friday, with two groups in Miercurea Ciuc (ROM) and Dunaujvaros (HUN). In Romania, Liepaja Metalurgs opened tournament with a shoot-outs victory against Kazakh champion Beybarys Atyrau: 3-2 with decisive shoot-out by Juris Upitis. Host SC Csikszereda easily won its first match, 8-3 against HK Olimpija Ljubljana (farm of EBEL main team) with 2 goals scored by Ede Mihaly.
In Hungarian seed White Caps Turnhout, winner of preliminary group, didn't have problem with Spanish champion CH Jaca: 7-3 and 3 goals by veteran Marek Ziarny while Dunaujvarosi Acelbikak frustrated its fans loosing 3-1 with Dutch HYS The Hague
(22 Oct 2011)
White Caps hammered Baskent Yildizlari in Continental Cup open game
Game without problems for White Caps Turnhout in Continental Cup debut in Ankara, Turkey, against home team Baskent Yildizlari. Belgian champion won game 16-1. Latvian Valerijs Filimonovs, American Tommy Lange and Canadian Tyler Ruel scored 3 goals each.
Tomorrow Turkish team will face Estonian Kalev-Valk Tartu, while White Caps will be back on ice sunday for decisive game against Kalev. HC Metulla (ISR), originally fourth team in the group, withdrew in July
(30 Sep 2011)
Historic rosters:
Historic statistics:
Past results:
League standings:
Fast facts
season 2018-2019
Kaunas City celebrate the qualification to the second round of Continental Cup with a ten-goals victory over Skautafelag Rejkyavik Read more»
Estonian champion wins KHL Zagreb ensuring first place for the home team Read more»