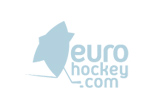 Cape Town Storm
Colours: red,silver,black,white
Club status: active
Did you find any incorrect or incomplete information? Please, let us know.
Season 2014-2015
Current roster
season 2014-2015
* no longer in the club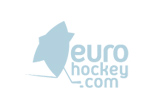 Adress: Vanguard Drive,
Goodwood
PO Box 1018
Cape Town, South Africa
Phone: 27 21 5352260
Email: chairman@icerink.co.za
Capacity: 2800
Opened in: 1971
Storm wins Cape Town League
With a 9-0 victory against past champion Penguins in the last game, Cape Town Storm won Western Province Ice Hockey League 2013 for the first time. Storm player/coach Deen Magmoed was the top scorer with 52 points (37 goals and 15 assists)
Check all the Western Province League stats on Eurohockey.com page!
(15 Nov 2013)
Historic rosters:
Historic statistics:
Past results:
League standings:
Fast facts
season 2014-2015
The second European club competition celebrates the quarter of century starting the battles for the silver plate in September Read more»
Ice Hockey is a very popular sport. One of the main reasons for this popularity is that the game is very fast, and each match is full of exciting moments. Even though Ice Hockey is already very exciting, some people want ... Read more»