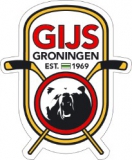 Gijs Groningen
Short name: GIJS Groningen
Nickname: GIJS Bears
Year of foundation: 1969
Colours: red,black,white
Club status: active
Address: Kardingerplein 1
Groningen
Netherlands, 9735 AA
Phone: +31 050 367 67 67
WWW: GIJS Groningen
Did you find any incorrect or incomplete information? Please, let us know.
Season 2018-2019
Current roster
season 2018-2019
* no longer in the club

Adress: Sportcentrum Kardinge
Kardingerplein 1
9735 AA Groningen
Phone: +31 050 367 67 67
Email: info@kardinge.groningen.nl
Capacity: 800
Opened in: 1993
Founded on December 23, 1969 as Groninger IJshockey Stichting (GIJS), the team played in the lower divisions until 1976, when it began competing in the Eredivisie. It won its first and only Eredivisie championship in the 1985-86 season, with 7 wins and 1 loss in the playoffs.
Failure to attract a major sponsor forced the team out of the Eredivisie from 1988 until 2007. In 2007-2008, after winning two straight championships in the eerste divisie (the top amateur division), the team re-entered the Eredivisie. In 2009\2010 team lost its main sponsor, finished season at bottom place and decided to dropped out from Eredivisie and restrt from 2nd division
Notable players:
from 1990 to 1991: Naturo Kurk GIJS Groningen
from 1991 to 1992: Martini North Stars Groningen
from 1992 to 2003: Groninger Pinguins
from 2003 to 2007: GIJS Bears Groningen
from 2007 to 2009: Pecoma Grizzlies Groningen
from 2009 to 2010: Groninger Grizzlies
from 2010 to 2016: Gijs Bears Groningen
from 2016 to 2020: Gijs Groningen
from 2020 to present: GIJS HEPRO Groningen
Eredivisie Championship: 1985-86
Eerste divisie Championship : 2005-06; 2006-07

League winners:
from 1900 to 2012: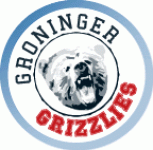 from 2012 to present: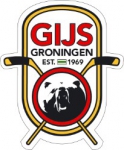 Historic rosters:
Historic statistics:
Past results:
League standings:
Fast facts
season 2018-2019
Cardiff Devils won by one-goal-difference against home side Grenoble and advances to the Continental Cup Superfinals along with Nomad Astana Read more»
Kazakh champion closes the Continental Cup semifinals round with a perfect record, by beating HK Zemgale in the last game Read more»