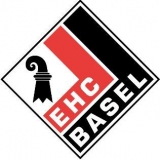 EHC Basel
Nickname: EHC
Year of foundation: 1990
Colours: black, white, red
Club status: active
Address: EHC Basel KLH
Mittlere Allee 18
4052 Basel
Phone: +41 061 311 88 00
Fax: +41 061 311 88 32
Email: info@ehcbaselklh.ch
WWW: EHC Basel
Did you find any incorrect or incomplete information? Please, let us know.
Season 2022-2023
Current roster
season 2022-2023
* no longer in the club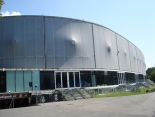 Adress: St. Jakob Arena Brüglingen 33
CH-4052 Basel
Phone: +41 061 375 12 22
Email: info@baselunited.ch
Capacity: 6600
Opened in: 2002
The EHC Basel Kleinhüningen was created in 1990 following a merger of the EHC Basel and EHC Kleinhüningen.
In 2003 after the promotion in NLA, EHC Basel was recreated, managing the National League team (Basel Sharks) and the elite juniors.
The rest of the junior department, the Regional Team, Women and Veterans remained under the name EHC Basel Kleinhüningen.
After 2013-14 season Basel Sharks bankruptcy and EHC Basel become the first team
from 1990 to 2014: EHC Basel Kleinhüningen Regio-Team
from 2014 to present: EHC Basel
from 1990 to 2014: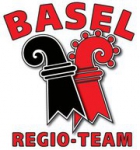 from 2014 to present: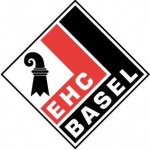 Historic rosters:
Historic statistics:
Past results:
League standings:
Fast facts
season 2022-2023
Gary Graham parted ways with EIHL side Nottingham Panthers this morning. Read more»
With a 5-2 win for Cardiff and 4-1 win for Angers they will take their place in the Superfinal. Read more»