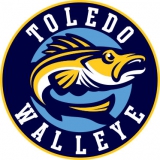 Toledo Walleye
Year of foundation: 2009
Colours: powder blue, navy blue, gold, white
Club status: active
Address: 406 Washington Street,
Toledo, OH 43604
Phone: +1 419.725.9255
Fax: +1 419.725.4368
Email: info@toledowalleye.com
Did you find any incorrect or incomplete information? Please, let us know.
Season 2022-2023
This club in 2022-2023: ECHL
Current roster
season 2022-2023
* no longer in the club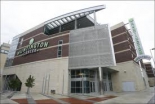 Adress: 500 Jefferson Avenue
Toledo, OH 43604
Phone: +1 419-255 3300
Capacity: 7389
Opened in: 2009
The Walleye were originally founded as the Toledo Storm in 1991, playing their home games at Toledo Sports Arena across the river from downtown Toledo. The Storm were the first hockey team to play in Toledo since the International Hockey League's Toledo Goaldiggers ceased operations in 1986, eventually moving to Kansas City in 1990. In the Storm's inaugural season, the team won the West Division title and the Henry Brabham Cup after posting the league's best record in the regular season. The following year the Storm would win their first Jack Riley Cup, defeating the Wheeling Thunderbirds in six games. The Storm would come back the following season and win their second Riley Cup, defeating the Raleigh Icecaps in five games, becoming only the second team in league history to win back-to-back league titles (the first being the Hampton Roads Admirals in 1991 and 1992.). The Storm were dominant in their first few years, winning four division titles in their first five seasons and posting a winning record in thirteen of the sixteen seasons the team played
In 2007, the Toledo Storm were bought by Toledo Arena Sports, Inc., a subsidiary of the Toledo Mud Hens minor league baseball club that was planning to build a new state-of-the-art arena in downtown Toledo to replace the aging Sports Arena. Shortly after the sale, Toledo Arena Sports announced that after the 2006-07 season, the Storm would not compete again until the arena was completed and the ECHL granted the Storm a two year voluntary suspension from competition.
In February 2008 the club revealed that the team's new name would be the Walleye, in reference to the popular game fish that is abundant in the area.
from 2009 to 2015: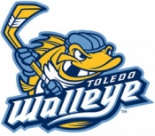 from 2015 to present: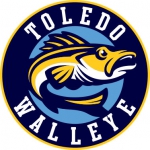 Defender Bryan Rufenach died
Defenseman Bryan Rufenach, a seventh-round draft pick of the Detroit Red Wings in the 2007 NHL entry draft, currently at Toledo Walleye of ECHL, died this week while traveling in Switzerland. He was 23.
Details of Rufenach's death have not been released, but The Lindsay Post has learned he suffered a fatal electrocution.
Walleye coach Nick Vitucci said in statement: "The entire team's thoughts and prayers are with Bryan's family as they get through this difficult time. Bryan was a great teammate and would play any role asked of him."
(07 Jun 2012)
Historic rosters:
Historic statistics:
Past results:
League standings:
Fast facts
season 2022-2023
Toledo Walleye participates in season 2022-2023: ECHL
A look back at a season that lived up to its promise. Read more»
The Alliance of European Hockey Clubs (E.H.C.) has announced the nominees for the 2023 Fenix Outdoor & Warrior European Hockey Awards. Read more»