Stockton Heat
Year of foundation: 2009
Colours: Red,White,Black,Yellow
Club status: active
Address: Stockton Heat
248 West Fremont Street
Stockton, CA 95203
Phone: +1 (209)373-1500
Fax: +1 (209)373-1525
Email: bkisker@stocktonheat.com
WWW: Adirondack Flames
Did you find any incorrect or incomplete information? Please, let us know.
Season 2022-2023
This club in 2022-2023: AHL
Current roster
season 2022-2023
* no longer in the club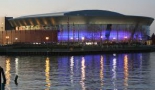 Adress: 248 W. Fremont St.
Stockton, CA 95203
Phone: +1 209-373 1400
Capacity: 9737
Opened in: 2005
Moved to Abbotsford in 2009 from Moine, Illinois where they played as Quad City Flames.
After playing five seasons in Abbotsford, British Columbia, Canada as the Abbotsford Heat, the city of Abbotsford terminated the contract with the Heat on April 15, 2014, and on May 5, 2014 The AHL's Board of Governors announced their approval to relocate the team to Glens Falls for the 2014-15 season. The contract between the city of Glens Falls and the Calgary Flames runs for three seasons with an option to renew for two more seasons.
The relocation of Calgary's AHL team ensures that AHL hockey will continue uninterrupted in Glens Falls, despite the departure of Glens Falls' previous AHL team, the Adirondack Phantoms, who relocated to Allentown, Pennsylvania following 2013-14 AHL season to become the Lehigh Valley Phantoms.
On January 29, 2015, the Calgary Flames announced that they would be moving their AHL affiliate, the Adirondack Flames, to Stockton as one of five charter member's of the AHL's new Pacific Division creating a new incarnation, the Stockton Heat
from 2009 to 2014: Abbotsford Heat
from 2014 to 2015: Adirondack Flames
from 2015 to present: Stockton Heat
from 2009 to 2014: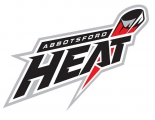 from 2014 to 2015: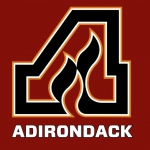 from 2015 to present: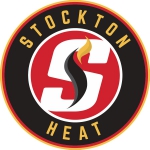 Historic rosters:
Historic statistics:
Past results:
League standings:
Fast facts
season 2022-2023
Stockton Heat participates in season 2022-2023: AHL
After three-years-hiatus, the Asia League was back and Korean team add another title Read more»
In late Spring, 2023, the International Ice Hockey Federation will host the 86th Men's Ice Hockey World Championships. The competition is easily global ice hockey's biggest event, with hundreds of thousands of fans traveling for each world championship finals event. ... Read more»