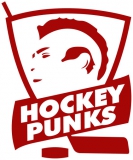 7bet-Hockey Punks Vilnius
Did you find any incorrect or incomplete information? Please, let us know.
Season 2022-2023
Current roster
season 2022-2023
* no longer in the club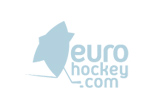 Adress: Ozo g. 25
LT-07150 Vilnius, Lithuania

Phone: +370 5 249 2879
Email: vilnius@akropolis.lt
Opened in: 2007
from 2008 to 2021: Hockey Punks Vilnius
from 2021 to present: 7bet-Hockey Punks Vilnius
from 2008 to present: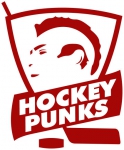 Kaunas hockey is the new champion of Lithuanian League
Kaunas Hockey wins the Lithuanian League for the first time in its history, by beating 2-1 in the game #5 of a thrilling final serie Hockey Punks Vilnius. It's the first time since the creation of the league in 1992 that title lands in Kaunas. The 2020-21 edition was historic also for the absence of traditional Energijia Elektrenai from the last act. The team that dominated the league since the creation was knocked out by Hockey Punks in the semifinals. It's also the first title as coach Petras Nauseda, in his first experience on the bench
(29 Mar 2021)
The final four of the Baltic League are once again postponed
The final four of the Baltic Hockey League has been postponed once again. It was to take place on December 17-20, but due to the COVID-19 outbreak, it was postponed to February 11-14. The decision to postpone again was taken due the current situation of virus pandemic in Latvia
(04 Feb 2021)
Darius Kasparaitis debuts in Lithuanian League
Hockey legend Darius Kasparaitis, 43, made his seasonal debut tonight with his team Hockey Punks Vilnius in the game against Geležinis vilkas Vilnius for Lithuanian League. Hockey Punks won 10-1 with Kasparaitis scoring one goal and serving three assists. In the last two seasons Kasparaitis played just one game in each season
(28 Feb 2016)
Lithuania named national teams coaches
Lithuania Federation announced the coaching staff for U18 and U20 national teams.
American/Irish James Tibbetts, 62, will lead U18 national team at Division 2a championship in Brasov, Romania in April 2016. Tibbets coached in France and Ireland in the past. He will be assisted by American Damian DiGiulian, 45, last year on St. Michael's College bench in Northeast-10 Conference. Both signed a 1+1 contract
Latvian Aigars Cipruss was confirmed as U20 headcoach; he was assisted by former player Arunas Aleinikovas and current Hockey Punks Vilnius captain Mindaugas Kieras. Cipruss will coach Lithuania next december at U20 WJC Division 2a held on home ice of Elektrenai Arena
(28 Oct 2015)
7 teams in next Lithuanian League
After the deadline for the applications to partecipate in next domestic championship, seven teams showed interest
Baltų ainių Kaunas
Hockey Punks Vilnius
SSM-2000 Elektrenai
Energija Elektrenai
Geležinio vilko Vilnius
Juodupės
Rokiškio
League lost three teams: Ober-Haus Vilnius, Lokių - Poseidono Elektrenai and current champion Delovaja Rus Kaliningrad.
Two new teams are SSM-2000 Elektrenai and Geležinio vilko Vilnius
Also Energija Elektrenai, after some years in Belarusian 2nd division is back in the domestic scenario. With the loss of Russian Delovaja Rus, the league will be formed only by Lithuanian teams
(20 Aug 2015)
Historic rosters:
Historic statistics:
Past results:
League standings:
Fast facts
season 2022-2023
After three-years-hiatus, the Asia League was back and Korean team add another title Read more»
In late Spring, 2023, the International Ice Hockey Federation will host the 86th Men's Ice Hockey World Championships. The competition is easily global ice hockey's biggest event, with hundreds of thousands of fans traveling for each world championship finals event. ... Read more»