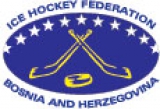 Bosnia and Hercegovina
Year of foundation: 2001
Colours: blue, white, yellow
Club status: active
Address: Bosnia and Herzegovina Ice Hockey Federation
Aleja Lipa 57
71000 Sarajevo
Bosnia and Herzegovina
Phone: +387 33 715 600
Fax: +387 33 715 601
Email: shlbih@bih.net.ba
Did you find any incorrect or incomplete information? Please, let us know.
Season 2021-2022
Current roster
season 2021-2022
* no longer in the club
from 2001 to present: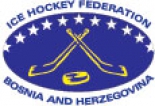 Kyrgyzstan won Eurasian Championship
With a perfect record, Kyrgyzstan won the first edition of Eurasian Championship, a U20 tournament played in Istanbul and organized by Turkish Federation to replace the World Championship cancelled by IIHF due to Covid-19
All the gamesheets and stats avaiable here

(10 Jan 2022)
IHWC Division III without Bosnia
Bosnia and Herzegovina won't travel to Sofia to compete in IHWC Division III, scheduled 10-16 April.
Because of the short notice in communication, tournament format won't change and all Bosnia games will count as forfeited.
The other teams will be divided in two groups with cross-over semi-finals and placement games.
Bulgaria, Chinese Taipei and Hong Kong will play in Group A and Georgia, Luxembourg, South Africa and the United Arab Emirates in Group B.

(08 Apr 2017)
Historic rosters:
Historic statistics:
Past results:
League standings:
Fast facts
season 2021-2022
The second European club competition celebrates the quarter of century starting the battles for the silver plate in September Read more»
Ice Hockey is a very popular sport. One of the main reasons for this popularity is that the game is very fast, and each match is full of exciting moments. Even though Ice Hockey is already very exciting, some people want ... Read more»