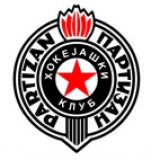 Did you find any incorrect or incomplete information? Please, let us know.
Season 2016-2017
Current roster
season 2016-2017
* no longer in the club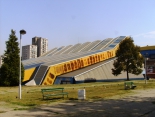 Adress: Čarlija Čaplina 39
11000 Beograd
Phone: +381 2766 667
Email: pionir@tasmajdan.co.rs
Capacity: 2000
Opened in: 1978
Partizan hockey section was founded in 1948 and right away Partizan won their first Yugoslavian national championship. They again won it in 1951 and kept it for 5 years. They lost it in 1956 to Zagreb but only because they played with Canadian Jim O Neill who was not cleared by Yugoslavian federation. Otherwise they would have won it that year as well. They won Yugoslavian championship for the last time in 1986 beating Jesenice in the finals. Partizan also won new Yugoslavian/Serbian championships 6 times. This year they are competing in Slovenian Slohokej league.
Yugoslavian champions: 7 (1948, 1951, 1952, 1953, 1954, 1955, 1986)
SRJ champions: 2 (1994, 1995)
Serbia & Montenegro champions: 1 (2006)
Yugoslavian cup winners: 2 (1966, 1986)
SRJ cup winners: 1 (1995)
League winners:
from 1990 to 2007: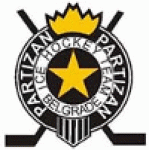 from 2007 to present: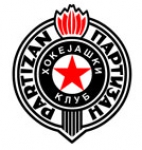 New champion in Serbia
After 11 consecutive titles by Partizan Beograd, Serbian hockey celebrated a new champion: the new team HK Beograd, created by the federation before the season to compete in MOL Liga, was crowned champion of Serbian League after eliminating Partizan - struggle with economic problems and finished 3d out of four in regular season -  in semifinals and Crvena Zvezda in two games of finals 7-2 and 2-1. Vojvodina Novi Sad takes the bronze winning 7-1 Partizan. Crvena Russian forward Alexander Zubritsky finished as top scorer
(08 Apr 2017)
Zeytinburnu Istanbul won Continental Cup first round
For the first time a Turkish team advances to second round of Continental Cup: national champion Zeytinburnu Istanbul dominated First Round, played at Winter Palace in Sofia, Bulgaria. With a perfect record and an impressive 32-6 goals record, Turkish demolished 5-1 home side Irbis-Skate Sofia, 8-3 Serbian champion Partizan Beograd and 19-2 in the last game the Israelian HC Bat-Yam. Partizan finished 2nd, ahead of Irbis Skate and Bat-Yam. Zeytinburnu dominates also the individual statistics, with 5 players finished as scoring leaders, with Ukranian forward Aleksei Voytsekhovsky as top scorer with 15 points (5+10).
Zeytinburnu advances to Second Round, scheduled for 21-23 October in Jaca, Spain against CH Jaca (SPA), Nottingham Panthers (GBR) and HK Liepaja (LAT)
(02 Oct 2016)
Partizan continues its domination
A goal by Dimitrije Filipović at 63:02 in the overtime gives Partizan the victory 3-2 in game #4 of playoffs finals against arch-rival of Crvena Zvezda and the title number 13, the 11th consecutive. Partizan won all editions of Serbian League since 2006, when League adopted current name after the separation of Montenegro. Crvena Zvezda forward Pavel Popravka was the top scorer of the league with 32 points (16+16)
(21 Mar 2016)
CSKA Sofia won't travel to Tychy
Due to financial problems CSKA Sofia, winner of Round 1 of Continental Cup, announced the team won't travel to Tychy, Poland, next weekend to partecipate in Second Round of competition. IIHF will fine the club for the withdrawal and invited the clubs finished behind CSKA to partecipate. Also runner-up Zeytinburnu Istanbul declined, but Partizan Beograd, finished third with just one game won, accepted the invite and will face GKS Tychy,Coventry Blaze and Dunarea Galati for a spot in semifinals
(20 Oct 2015)
Partizan win 19th title in Serbia
By beating HK Beostar 6-8 and 7-3 in two-games final series, Partizan Beograd won the 2014-2015 edition of Serbian League, continuing to dominate domestic hockey scene: it's title number 19, the 10th consecutive, for Partizan. Beostar Ukrainian forward Dmitri Gnitko was the top scorer of the league with 37 points (19+18) in 12 games of regular season
(15 Mar 2015)
Crvena Zvedza - Partizan game declared invalid
The Serbian League match Crvena Zvezda - Partizan played on October 26th was declared friendly, both by teams and Competition Director, since it was played at the very begining of the season with Crvena Zvezda had only couple of days on the ice back then. The stats and the 3 points earned by Partizan, that won the game 82, were cancelled since the it was never registered by the Competition Director.
(18 Nov 2014)
Unexpected loss for CSKA
CSKA Sofia unexpectedly lost 5-3 (1-0,1-1,3-2) the second game of Continental Cup First Round against host Partizan Beograd and have now to win against Tallinn Viiking Sport in last game of tournament to advance
(29 Sep 2013)
Tallinn Viiking Sport crushed Partizan
Estonian champion Tallinn Viiking Sport successfully debut in Continental Cup first round crushing host Partizan Beograd 8-3 (4-1,0-1,4-1). Tomorrow Viiking will face spanish Bipolo Vitoria, while Partizan play against CSKA Sofia
(27 Sep 2013)
MOL Liga suffered withdrawals
Two clubs applied to join 2012-13 MOL Liga announces they won't enter in the competition: Slovak HK 38 Dubnica did not got the approval from the Slovakian Federation, while Slohokej Liga champion Partizan Beograd can't solve the problem of ice availability to ensure a proper preparation for the season.
In addition also regular partecipant Steaua Rangers Bucharest won't compete due to uncertain status of the ice-hockey department of the club. Previously Sapa Fehérvár AV19 announced its farm team was disbanded.
So MOL Liga will start in September with 7 teams: Hungarian Dab.Docler Dunaújváros, Ferencváros Budapest, Miskolci Jegesmedvék and Újpesti TE Budapest, Romanian ASC Corona Brasov and HSC Csíkszereda/Miercurea Ciuc and the Slovak Ice Tigers Nové Zámky
(04 Jul 2012)
Serbian League finally starts
Originally scheduled for mid-November and postponed due to lack of agreement between clubs and federation, Serbian League finally started yesterday with Spartak Subotica's 6-4 away victory against Vojvodina Novi Sad. The Serbian League is consisting of four teams, besides Vojvodina and Spartak, Crvena Zvedza Beograd and Vitez Beograd. The winner of the regular season will play a final against Slohokej Partizan Beograd.
(21 Jan 2012)
Historic rosters:
Historic statistics:
Past results:
League standings:
Fast facts
season 2016-2017
Cardiff Devils won by one-goal-difference against home side Grenoble and advances to the Continental Cup Superfinals along with Nomad Astana Read more»
Kazakh champion closes the Continental Cup semifinals round with a perfect record, by beating HK Zemgale in the last game Read more»