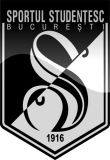 Sportul Studentesc
Year of foundation: 1966
Colours: white,black
Club status: active
Address: Str. Mihail Moxa 3-5
Sector 1, Cod. 78109
010961, Bucureşti

Phone: +40 0723.234.253
Fax: +40 021-212.81.62
Email: hochei@sportulstudentesc.ro
Did you find any incorrect or incomplete information? Please, let us know.
Season 2017-2018
Current roster
season 2017-2018
* no longer in the club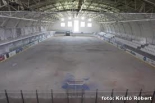 from 1966 to present: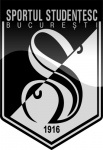 Sport Club Miercurea Ciuc takes back the title in Romania
Team with the most titles in the 2000s, Sport Club Miercurea Ciuc interrupts a 4-year fast by winnig the 2017-2018 Romanian League by beating 4-3 at overtime in a dramatic game 6 the major rival and reigning champion Corona Brasov. The finals has a uncommon trend with Sport Club, that had easily eliminated Steaua Bucharest in the semifinals, winning 9-7 and 6-5ot first 2 games, losing 2-1ot game 3. The balance was brutally broken in game 4, with Sport Club hammering 10-1 Corona in Brasov, already anticipating the title in front of their fans. But Corona Brasov did a small miracle winning 2-3 game 5 in Miercurea Ciuc, before to surrender to a Csanad Fodor decisive goal tonight.
Traditional Steaua Bucharest closed a very positive season winning bronze series against ambitious Progym Gheorgheni, that announced to submit application to join Erste Liga next season. The biggest disappointment is Dunarea Galati, twice champion 2 seasons ago and with a one-season partecipation to Erste Liga, now sinking in debts and finished 5th, just ahead of eternal last Sportul Studentesc Bucharest, finishing the umpteenth season without winning even one game. Dunarea announced right after the end of regular season that the club very likely won't partecipate in the next season
Veteran Vaclav Novak finished again as top scorer with 63 points (31+32)
(05 Apr 2018)
Tough weekend for Sportul
Even though Sportul Studentesc Bucharest is used to defeats, living in a perennial place at bottom of Romanian League, this weekend was to remember: opposed to Erste Liga team Sport Club Miercurea Ciuc, the amateur team lost 30-1 on friday, with a total of 67 shots on goal faced by two goalies Rares Bularca and Stan Stefan. On Sport Club side, Radim Valchar (6+6) and Zoltan Sandor (5+2) were the top scorer.
On Saturday, in the replay, a loss for "just" 19-0.
In ten games of the league, of course all lost, included a 25-2 against Dunarea and a combo 22-0 and 20-0 against Progym, Sportul already suffered 195 goals, scoring just 10.
(22 Oct 2017)
A weekend to remember for Dmitry Kovyazin
Progym Gheorgheni Russian forward Dmitry Kovyazin had a stellar performance during the weekend of Romanian League. In two games against the worst team of the league, Sportul Studentesc, won by Progym 26-0 and 21-1, Kovyazin recorded an incredible total of 24 points, scoring 17 goals and serving 7 assists. Progym is second in the standing, 12 points from leader Corona Brasov.
(28 Nov 2016)
Rain of goals in Romanian Cup
Romanian Cup, started yesterday in Galati, saw big scores in first games. Sportul Studentesc Bucharest lost 0-30 and 1-22 against Corona Brasov and Steaua Bucharest, while home team Dunarea Galati won 16-0 against Progym. Dunarea signed Austrian stars Andre Lakos and Oliver Setzinger for the competition but lost first game 2-7 against SC Miercurea Ciuc. Follow Romanian Cup on eurohockey.com
(11 Sep 2014)
Historic rosters:
Historic statistics:
Past results:
League standings:
Fast facts
season 2017-2018
Cardiff Devils won by one-goal-difference against home side Grenoble and advances to the Continental Cup Superfinals along with Nomad Astana Read more»
Kazakh champion closes the Continental Cup semifinals round with a perfect record, by beating HK Zemgale in the last game Read more»