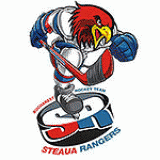 Did you find any incorrect or incomplete information? Please, let us know.
Season 2014-2015
Current roster
season 2014-2015
* no longer in the club
Adress: Strada 13 Decembrie - in incinta Parcului Tractorul
500152 Brasov,Romania
Phone: +40 0268 471515
Capacity: 2000
Opened in: 2010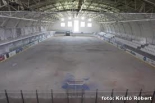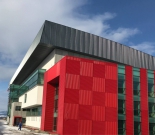 Adress: Strada Stadionului 15-17
Târgu Secuiesc 525400, Romania
Phone: + 40-740-309797
Capacity: 550
Opened in: 2017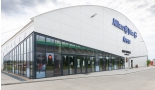 Adress: Drumul Gării Odăi, Otopeni 075100
Phone: +40786911111
Capacity: 450
Opened in: 2016
from 1951 to 2010: CCA București
from 2010 to 2014: Steaua Rangers
from 2014 to present: Steaua București
Romanian League: 1953, 1955, 1956, 1958, 1959, 1961, 1962, 1964, 1965, 1966, 1967, 1969, 1970, 1974, 1975, 1977, 1978, 1980, 1982, 1983, 1984, 1985, 1986, 1987, 1988, 1989, 1990, 1991, 1992, 1993, 1994, 1995, 1996, 1998, 1999, 2001, 2002, 2003, 2005, 2006
Romanian Cup: 1969, 1973, 1974, 1975, 1976, 1977, 1978, 1980, 1981, 1982, 1984, 1985, 1986, 1987, 1989, 1990-spring, 1990-autumn, 1991, 1992, 1993, 1994, 1995, 1996, 1998-spring, 1998-autumn, 1999, 2000, 2002, 2004, 2005, 2008
League winners:
from 1961 to 2010: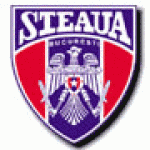 from 2010 to 2020: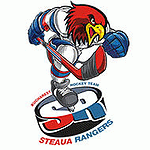 from 2020 to present: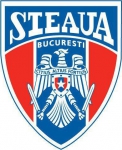 Sport Club Miercurea Ciuc takes back the title in Romania
Team with the most titles in the 2000s, Sport Club Miercurea Ciuc interrupts a 4-year fast by winnig the 2017-2018 Romanian League by beating 4-3 at overtime in a dramatic game 6 the major rival and reigning champion Corona Brasov. The finals has a uncommon trend with Sport Club, that had easily eliminated Steaua Bucharest in the semifinals, winning 9-7 and 6-5ot first 2 games, losing 2-1ot game 3. The balance was brutally broken in game 4, with Sport Club hammering 10-1 Corona in Brasov, already anticipating the title in front of their fans. But Corona Brasov did a small miracle winning 2-3 game 5 in Miercurea Ciuc, before to surrender to a Csanad Fodor decisive goal tonight.
Traditional Steaua Bucharest closed a very positive season winning bronze series against ambitious Progym Gheorgheni, that announced to submit application to join Erste Liga next season. The biggest disappointment is Dunarea Galati, twice champion 2 seasons ago and with a one-season partecipation to Erste Liga, now sinking in debts and finished 5th, just ahead of eternal last Sportul Studentesc Bucharest, finishing the umpteenth season without winning even one game. Dunarea announced right after the end of regular season that the club very likely won't partecipate in the next season
Veteran Vaclav Novak finished again as top scorer with 63 points (31+32)
(05 Apr 2018)
Martin Lacroix named head coach of Romania
Some days after having led Corona Brasov to the national title, Canadian Martin Lacroix accepted the position of headcoach of Romania national team for the upcoming IHWC Division II A, held in Galati from 03 to 09 April, where Romania, relegated from Division Ib last year, will battle for the promotion with Australia, Belgium, Iceland, Spain and Serbia
Dunarea Galati and Steaua Bucharest coaches Marius Trendafir and Nelu Alexe will be the assistant coaches.
"I accepted the appointment as coach of the Romanian team because it's a new challenge, an honor and a responsibility for me. In Galati we will try to get the best results and I think it is possible to finish first in the group and gain promotion. As a first step I will try to establish a new mentality among the components of the national team and prepare seriously every game" said Lacroix
(29 Mar 2017)
Sport Club Miercurea Ciuc win Romanian Cup
Sport Club Miercurea Ciuc/Csíkszereda win Romanian Cup 2015-16 beating 3-2 Steaua Bucharest in the final played in Brasov. The game was the replay of the original final, scheduled on 20 december 2015 at Gheorghieni ice rink and suspended after second period with score 7-2 for Miercurea Ciuc due to a short circuit. It's the eighth trophy for Sport Club.
(01 Mar 2016)
Romania Cup final suspended
The final of Romanian Cup between SC Miercurea Ciuc and Steaua Bucharest, played at Gheorgheni arena, was suspended after the second period due to a short circuit to the lighting system which caused the explosion of two reflectors and a fire. The firefighters decided to evacuate the spectators from the rink. Given the impossibility to guarantee the repair in a short time, Federation decided to reschedule the game for a future date to be determined. At the moment of suspension the score was 7-2 in favour of SC Miercurea Ciuc. In the bronze game, Dunarea Galati won 7-6 at overtime against host Progym
(22 Dec 2015)
Rain of goals in Romanian Cup
Romanian Cup, started yesterday in Galati, saw big scores in first games. Sportul Studentesc Bucharest lost 0-30 and 1-22 against Corona Brasov and Steaua Bucharest, while home team Dunarea Galati won 16-0 against Progym. Dunarea signed Austrian stars Andre Lakos and Oliver Setzinger for the competition but lost first game 2-7 against SC Miercurea Ciuc. Follow Romanian Cup on eurohockey.com
(11 Sep 2014)
MOL Liga suffered withdrawals
Two clubs applied to join 2012-13 MOL Liga announces they won't enter in the competition: Slovak HK 38 Dubnica did not got the approval from the Slovakian Federation, while Slohokej Liga champion Partizan Beograd can't solve the problem of ice availability to ensure a proper preparation for the season.
In addition also regular partecipant Steaua Rangers Bucharest won't compete due to uncertain status of the ice-hockey department of the club. Previously Sapa Fehérvár AV19 announced its farm team was disbanded.
So MOL Liga will start in September with 7 teams: Hungarian Dab.Docler Dunaújváros, Ferencváros Budapest, Miskolci Jegesmedvék and Újpesti TE Budapest, Romanian ASC Corona Brasov and HSC Csíkszereda/Miercurea Ciuc and the Slovak Ice Tigers Nové Zámky
(04 Jul 2012)
Filip decisive in Romanian League Finals game #1
Slovak Richard Filip shines in first game of Romanian League finals: Brasov defender scores all four goals in his team's 4-3 overtime away victory against defending champion SC Miercurea Ciuc. Game #2 will be played in Brasov next Friday. In bronze medal series Steaua leads 1-0 after destroying Dunarea Galati 10-1
(21 Mar 2012)
Steaua and Brasov punished
Disciplinary Committee of the Romanian Ice Hockey Federation decided to fine Steaua Bucarest and Brasov and to suspend players involved in the riots in last games between teams: Brasov forward József Adorján received the most severe punishment, a suspension until 31st of December 2012, because of the fight he had with Cătălin Berdilă. Steaua player was suspended for six games and fined with 600 lei. Adam Krug (Steaua) and Antal Zsombor (Brasov) were suspended for three games while Csaba Nagy (Brasov) takes two games suspension. Teams will face eachother again in playoffs semifinal
(08 Mar 2012)
All set for playoffs in Romania
With last non-influential games between Brasov and Dunarea Galati, Romanian League finishes regular season and begins playoffs next friday. HSC Csíkszereda, as MOL regular season winner, was qualified directly for semifinals and will face modest Dunarea Galati in a foregone series. The other pair between Brasov - winner of pre-playoffs group - and Steaua is much more balanced despite Brasov won 15-0 last game and the polemics of last games
(07 Mar 2012)
Steaua captures Romanian Cup
Beating Corona Brasov 4-3 in a thrilling final, Steaua Rangers Bucarest wins 2011 Romanian Cup final played in Galati. HSC Csíkszereda grabbed bronze medal beating 5-15 host Dunarea Galati
(24 Dec 2011)
Historic rosters:
Historic statistics:
Past results:
League standings:
Fast facts
season 2014-2015
The captain Lukas Zukauskas shines in the home team triumph Read more»
in a pleasing match the Croatian champions beat a combative Reykjavik Photos by Evaldas Šemiotas Read more»