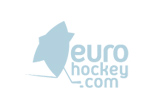 Yellowstone Quake
Year of foundation: 2001
Colours: Blue, Gold, Gray
Club status: active
Address: Victor Riley Arena
1400 Heart Mountain Street
P.O. Box 3191
Cody, Wyoming 82414
Phone: +1 (307) 250-7326
Email: billet@yellowstonequake.com
WWW: Yellowstone Quake
Did you find any incorrect or incomplete information? Please, let us know.
Season 2021-2022
This club in 2021-2022: NA3HL
Current roster
season 2021-2022
* no longer in the club
The franchise was previously located in Coeur d'Alene, Idaho, the team was originally known as the Kootenai Colts and then Coeur d'Alene Colts. While in Coeur d'Alene the franchise won the NorPac 2001-02 Cascade Cup Championship.
The franchise is a non-profit corporation operated by the Park County Junior A Hockey Program.
from 2001 to 2005: Kootenai Colts
from 2005 to 2006: Coeur d'Alene Colts
from 2006 to present: Yellowstone Quake
Historic rosters:
Historic statistics:
Past results:
League standings:
Fast facts
season 2021-2022
Yellowstone Quake participates in season 2021-2022: NA3HL
IIHF President expressed a clear position on the situation in Ukrainian hockey during a meeting with the Federation Read more»
Ted Brithen scored three goals when Rögle beat another Swedish team, Frölunda, in the first of two games in the Champions Hockey League semi finals. Red Bull München and Tappare were supposed to play in Münich but that game was canceled ... Read more»