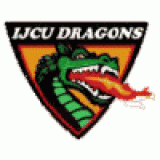 IJCU Dragons Utrecht
Nickname: Dragons
Year of foundation: 2008
Colours: Red, Black
Club status: active
Address: J.W. Dieperinklaan 5
3571 WJ Utrecht
Phone: +31 030 273 15 88
Email: secretariaat@ijcudragons.nl
Did you find any incorrect or incomplete information? Please, let us know.
Season 2022-2023
Current roster
season 2022-2023
* no longer in the club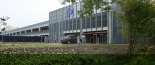 Adress: Mississippidreef 151
3565 CE Utrecht

Phone: +31 030 262 78 78
Email: info@vechtsebanen.nl
Capacity: 4000
Opened in: 1970
from 1989 to 1991: Langhout Reizen Utrecht
from 1991 to 1992: SIJ Utrecht
from 1992 to 1993: Pro Badge Utrecht
from 1993 to 1996: SIJ Utrecht
from 1996 to 1998: MBB Builders Utrecht
from 1998 to 1999: Utrecht Communicators
from 1999 to 2003: IJCU Dragons Utrecht
from 2003 to 2005: Het Autoblad Dragons Utrecht
from 2005 to 2006: IJCU Dragons Utrecht
from 2006 to 2008: Leaf Dragons Utrecht
from 2008 to 2009: Hoek Dragons Utrecht
from 2009 to present: IJCU Dragons Utrecht
from 1900 to present: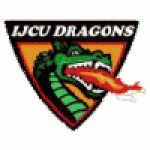 Utrecht withdraws from league
Two time Dutch champions IJshockey Club Utrecht have announced they will withdraw from participate in the Dutch second tier league, Eerste Divisie with immediate effect.
After a tough off-season the team managed to get a team together for the upcoming season but fell apart after playing an inelegibile player. The three point deduction and a fine were the official caution but off the ice the event led to the main sponsor pulling out and with him the coach and import players. Utrecht remained playing but were often short handed regstering the bare minumum number of players on the game sheet. The fact that they were rock bottom without having gained a single point after 13 games therefore is no surprise.
All games played so far this season will be nullified and because of this Utrecht automatically will relegate to the third tier league, Eerste Divisie B. Furthermore the withdrawal means the champion of the Eerste Divisie B will be assured of promotion to the Eerste Divisie while the runner-up will be playing a promotion-relegation best-of-three-series against the 7th seeded team of the Eerste Divisie at the end of the season.
(26 Jan 2013)
Historic rosters:
Historic statistics:
Past results:
League standings:
Fast facts
season 2022-2023
After three-years-hiatus, the Asia League was back and Korean team add another title Read more»
In late Spring, 2023, the International Ice Hockey Federation will host the 86th Men's Ice Hockey World Championships. The competition is easily global ice hockey's biggest event, with hundreds of thousands of fans traveling for each world championship finals event. ... Read more»