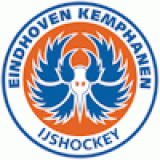 Did you find any incorrect or incomplete information? Please, let us know.
Season 2023-2024
Current roster
season 2023-2024
* no longer in the club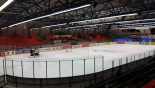 from 1992 to 1993: Chip Market Eindhoven
from 1993 to 1996: CP&A Eindhoven
from 1996 to 2008: Chip Market IJCK Eindhoven
from 2008 to 2014: Eindhoven Kemphanen
from 2014 to 2016: Dolphin Eindhoven Kemphanen
from 2016 to 2017: LummusLED Eindhoven Kemphanen
from 2017 to 2018: Dolphin Eindhoven Kemphanen
from 2018 to present: Eindhoven Kemphanen
from 2010 to present:
Fan brawl in Geleen
The final round robin match in the Larry van Wieren Cup had to be abandoned at the 45 minute mark after a brawl in the stands had broken out. According to IJshockey the atmosphere inside the arena had been unpleasent for some time and a hit finally set things off. The father of ref Ramon Sterkens and Eindhoven back-up goalkeeper Michael Sterkens was hit that set both of them off, Ramon tried to get off the ice to help his father, while Michael climbed up onto the glass. The NIJB gave the victory to Eindhoven who was leading 5:1 at the time. Both Eindhoven and Geleen will see each other in the Finals next weekend.
Video of the fight can be seen here
(17 Mar 2014)
Historic rosters:
Historic statistics:
Past results:
League standings:
Fast facts
season 2023-2024
Kaunas City celebrate the qualification to the second round of Continental Cup with a ten-goals victory over Skautafelag Rejkyavik Read more»
Estonian champion wins KHL Zagreb ensuring first place for the home team Read more»