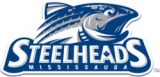 Mississauga Steelheads
Year of foundation: 1996
Colours: Light blue, navy blue, white
Club status: active
Address: Mississauga St. Michael's Majors
5500 Rose Cherry Place
Mississauga, ON
L4Z 4B6
Phone: +1 905-502-7788
Fax: +1 905-502-0169
Email: administration@majors.ca
Did you find any incorrect or incomplete information? Please, let us know.
Season 2022-2023
This club in 2022-2023: OHL
Current roster
season 2022-2023
* no longer in the club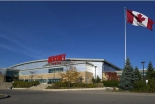 Adress: 5500 Rose Cherry Place
Mississauga, ON L4Z 4B6
Phone: +1 905-502-9100
Email: connie.ede@mississauga.ca
Capacity: 5800
Opened in: 1998
Retired Jerseys
3 - Red Kelly
5 - Ted Lindsay
9 - Dave Keon
12 - Dick Duff
On May 14, 2012 the Majors were officially sold to Mississauga businessman Elliott Kerr. Consecutively, the franchise was re-branded with the new name and logo, while the old name and its associated logos will be returning to the St. Michael's College School.
from 1996 to 2007: Toronto St. Michael's Majors
from 2007 to 2012: Mississauga St. Michael's Majors
from 2012 to present: Mississauga Steelheads
from 2007 to 2012: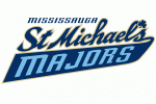 from 2012 to present: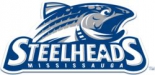 Historic rosters:
Historic statistics:
Past results:
League standings:
Fast facts
season 2022-2023
Mississauga Steelheads participates in season 2022-2023: OHL
Gary Graham parted ways with EIHL side Nottingham Panthers this morning. Read more»
With a 5-2 win for Cardiff and 4-1 win for Angers they will take their place in the Superfinal. Read more»