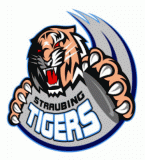 Did you find any incorrect or incomplete information? Please, let us know.
Season 2022-2023
Current roster
season 2022-2023
* no longer in the club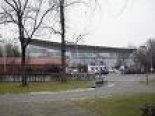 Adress: Eisstadion Straubing
Am Kinseherberg 23
94315 Straubing
Phone: +49 0 94 21 944-248
Email: sportamt@straubing.de
Capacity: 5800
Opened in: 1967
Retired numbers:
Jiří Wabnegger - #4
Doug Kirton - #11
Günther Lupzig - #14
Notable players:
from 1941 to 1947: Bann Straubing
from 1947 to 1981: TSV Straubing
from 1981 to 2002: EHC Straubing
from 2002 to present: Straubing Tigers
Bundesliga Champion: 2005\06
League winners:
from 1941 to present: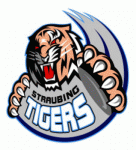 Nuremberg Ice Tigers lead the DEL
With a 3-2 victory against reigning champions Adler Mannheim, the Ice Tigers are now the new leaders of the Deutsche Eishockey Liga. For the Franconians is the first win in Mannheim since 2010. The Eisbären Berlin and the Straubing Tigers follow in the leading table after having been both defeated today.
(04 Oct 2015)
Straubing and head coach Wilson part ways
On Saturday German club Straubing Tigers, last in the DEL standings with a large deficit towards the pre-playoff spots, decided to fire their head coach Rob Wilson. The 46 year old born Canadian who represented Great Britain on the international level only arrived this summer in Germany after four years in Italy, winning the Italian championship with Renon in 2014 as the highlight. Straubing had only won 3 of their first 21 regular season games.
(23 Nov 2014)
Scorpions celebrates third straight victory, Tigers suffers fourth defeat
In the closing game of DEL round 50, last placed Hannover Scorpions inflicts the fourth straight defeat on Straubing Tigers, now at risk to lose thier place in Qualification Round. This is the third consecutive victory for Scorpions, already out from postseason. Sascha Goc, Chris Herperger and David Sulkovsky scored for home team, but was Man-of-the-Match Dimitri Patzold to firmly contribute to final 3-2 victory with 43 saves. Daniel Sparre and Calvin Elfring scored for Straubing
(06 Mar 2012)
Historic rosters:
Historic statistics:
Past results:
League standings:
Fast facts
season 2022-2023
Gary Graham parted ways with EIHL side Nottingham Panthers this morning. Read more»
With a 5-2 win for Cardiff and 4-1 win for Angers they will take their place in the Superfinal. Read more»