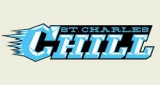 St. Charles Chill
Year of foundation: 2002
Colours: Black, silver, white, ice blue
Club status: ceased (on May 2, 2014, the official website of the St. Charles Chill announced the team was ceasing operations)
Address: 2002 Arena Parkway
St. Charles, Missouri 63303
Phone: +1 636.896.4204
Email: info@stcharleschill.com
WWW: St. Charles Chill
Did you find any incorrect or incomplete information? Please, let us know.
Season 2013-2014
This club in 2013-2014: CHL
Current roster
season 2013-2014
* no longer in the club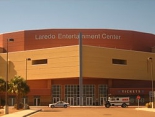 from 2002 to 2013: Laredo Bucks
from 2013 to present: St. Charles Chill
from 2002 to 2013:
from 2013 to present: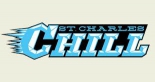 Laredo Bucks suspend operations
The Central Hockey League (CHL) announced today that the Laredo Bucks have notified the league that they will not operate during the 2012-13 season. The Bucks ownership will maintain their license agreement in the league.
"The decision to cease operations was extremely difficult for the ownership group," stated one of the owners, Glenn Hart. "This is one of the hardest decisions we have ever had to make. We made every effort to avoid this outcome, but in our current position we thought this was the proper decision"
"It is a sad day for fans of the CHL and specifically Bucks fans," said Duane Lewis, CHL Commissioner. "There is tremendous history for the Bucks and for the last decade, they helped the sports world take notice of South Texas hockey. We sincerely appreciate all of their efforts over the last 10 seasons, and we will miss seeing hockey in Laredo next season."
(01 May 2012)
Historic rosters:
Historic statistics:
Past results:
League standings:
Fast facts
season 2013-2014
St. Charles Chill participates in season 2013-2014: CHL
After a 4-years hiatus, a Kazakh club could be back in Russian Second League Read more»
The 5th season of Ice Hockey Championship was played at Altit Fort, Hunza in -15 C temperature. SCO male team won the Championship against defending champions team of Serena Hotels. ... Read more»