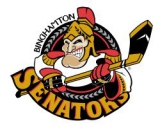 Binghamton Senators
Nickname: B-Sens
Year of foundation: 2002
Colours: Red, black, gold, white
Club status: active
Address: 265 Cannifton Rd
Belleville, ON K8N 4V8, Canada
Phone: +1 613-967-8067
Did you find any incorrect or incomplete information? Please, let us know.
Season 2002-2003
Current roster
season 2002-2003
* no longer in the club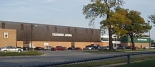 Adress: 265 Cannifton Road
Belleville, Ontario, K8N 4V8
Phone: +1 (613) 966-8338
Capacity: 3757
Opened in: 1978
In July 2016, Broome County officials stated that the Ottawa Senators intend to relocate their franchise, then known as the Binghamton Senators, closer to the parent club in Canada for the 2017-18 season, but that the "AHL has committed to staying in Binghamton and Broome County" due to the B-Sens having three more years left on their lease as of 2017. On September 26, 2016, Ottawa Senators owner Eugene Melnyk confirmed that he had purchased the Binghamton team and will be relocating it to become the Belleville Senators for the 2017-18 season. In order to accommodate an AHL team, the City of Belleville approved more than $20 million in upgrades to Yardmen Arena once the Senators agreed to an eight-year lease.
from 2002 to 2017: Binghamton Senators
from 2017 to present: Belleville Senators
from 2002 to 2017: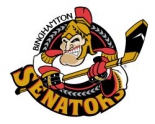 from 2017 to present:
Historic rosters:
Historic statistics:
Past results:
League standings:
Cardiff Devils won by one-goal-difference against home side Grenoble and advances to the Continental Cup Superfinals along with Nomad Astana Read more»
Kazakh champion closes the Continental Cup semifinals round with a perfect record, by beating HK Zemgale in the last game Read more»