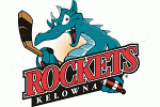 Kelowna Rockets
Year of foundation: 1991
Colours: Teal, Red, Copper, Black, White
Club status: active
Address: #101, 1223 Water Street
Kelowna, B.C. V1Y 9V1
Phone: +1 (250) 860-7825
Fax: +1 (250) 860-7880
Email: info@kelownarockets.com
Did you find any incorrect or incomplete information? Please, let us know.
Season 2014-2015
Current roster
season 2014-2015
* no longer in the club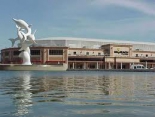 Adress: 1223 Water Street
Kelowna, BC V1Y 9V1
Phone: +1 250-979-0888
Email: info@prosperaplace.com
Capacity: 6886
Opened in: 1999
Established in 1991, the team started out as the Tacoma Rockets, previously playing in Tacoma, Washington. Their logo pays tribute to the famed Ogopogo monster, of the Okanagan Lake.
from 1991 to 1995: Tacoma Rockets
from 1995 to present: Kelowna Rockets
from 1995 to present: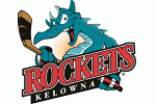 Historic rosters:
Historic statistics:
Past results:
League standings:
Fast facts
season 2014-2015
After three-years-hiatus, the Asia League was back and Korean team add another title Read more»
In late Spring, 2023, the International Ice Hockey Federation will host the 86th Men's Ice Hockey World Championships. The competition is easily global ice hockey's biggest event, with hundreds of thousands of fans traveling for each world championship finals event. ... Read more»