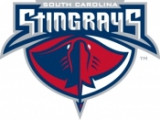 South Carolina Stingrays
Year of foundation: 1993
Colours: Navy blue, red, white, silver
Club status: active
Address: 3300 West Montague Avenue, A-200
North Charleston, SC 29418
Phone: +1 843.744.2248
Fax: +1 843.744.2898
Did you find any incorrect or incomplete information? Please, let us know.
Season 2021-2022
Current roster
season 2021-2022
* no longer in the club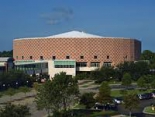 Adress: 5001 Coliseum Drive
North Charleston, SC 29418
Phone: +1 843-529 5000
Capacity: 10537
Opened in: 1993
The Stingrays are the first professional ice hockey team established in the state of South Carolina.With the relocation of the Johnstown Chiefs to Greenville, South Carolina in 2010, the Stingrays became the oldest continuously operational ECHL franchise to remain in its founding city
Retired numbers
12 - Mark Bavis, who played from 1994-96 when the Stingrays were an affiliate of the Buffalo Sabres. Bavis, by then a Los Angeles Kings scout, was killed along with Kings Director of Professional Scouting Garnet Bailey on United Airlines Flight 175 when Al-Qaeda terrorists hijacked the airliner, and steered it towards the World Trade Center on September 11, 2001. The Stingrays retired his jersey before the start of the 2001-02 season

14 - David Seitz, who played from 1996-2004 and was a popular forward on the franchise with team records in goals, assists, and points, including over 200 goals and 500 points overall, fifth on the ECHL's all-time assists list, and two ECHL Kelly Cups. Seitz's retirement, caused by an ECHL restriction on experienced players on a roster after the Stingrays signed players for a road trip, sent shockwaves through the community.

24 - Brett Marietti, a popular player and former captain, retired after the 2002-03 season. Team management promptly retired his jersey in 2003. Marietti's tenure as captain ranks among the longest in ECHL history for a player to captain a single team.
from 1993 to 2000: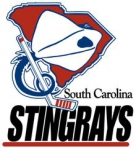 from 2000 to present: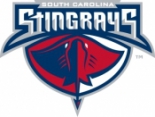 Historic rosters:
Historic statistics:
Past results:
League standings:
Fast facts
season 2021-2022
A look back at a season that lived up to its promise. Read more»
The Alliance of European Hockey Clubs (E.H.C.) has announced the nominees for the 2023 Fenix Outdoor & Warrior European Hockey Awards. Read more»