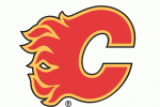 Calgary Flames
Year of foundation: 1980
Colours: red, gold, black, white
Club status: active
Address: P.O. Box 1540 Stn. M.
Calgary, Alberta
Canada
T2P 3B9
Phone: +1 403 777 4646
Did you find any incorrect or incomplete information? Please, let us know.
Season 2021-2022
This club in 2021-2022: NHL
Current roster
season 2021-2022
* no longer in the club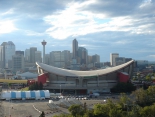 Adress: 555 Saddledome Rise SE,
Calgary, Alberta, T2G 2W1
Capacity: 19289
Opened in: 1983
Originally founded in 1972 as Atlanta Flames, moved to Calgary in 1980. Moved to their current stadium (Saddledome) three years later. Won their first and so far only Stanley Cup in 1989. The club enjoys a heated rivalry with nearby Edmonton Oilers, fellow Alberta NHL franchise.
Notable players:
1989 Stanley Cup, two President Trophies, five division championships. NHL finals participant in 2004 (lost 3-4 to Tampa Bay Lightnings).
League winners:
from 1980 to 1994: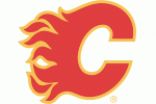 from 1994 to present: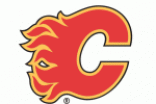 Bourque suspended five games, Carcillo seven
NHL announced suspension for five games of Calgary Flames left wing Rene Bourque for hitting the Washington Capitals' leading scorer Nicklas Backström in the head with his elbow. For his boarding on Edmonton defenseman Tom Gilbert, Chicago Blackhawks forward Dan Carcillo has been suspended for seven games.
(05 Jan 2012)
Olli Jokinen played his 1000th NHL game
Olli Jokinen became the fourth Finn to play 1000 NHL games when his Calgary Flames played Nashville Preators yesterday.
(02 Jan 2012)
Rene Bourque suspended two games
The NHL suspended Calgary Flames forward Rene Bourque for two games for his hit on Chicago Blackhawks defenseman Brent Seabrook on Sunday.
(20 Dec 2011)
Historic rosters:
Historic statistics:
Past results:
League standings:
Fast facts
season 2021-2022
Calgary Flames participates in season 2021-2022: NHL
After last year's postponement, the first edition of international tournament will be assigned in Latvia Read more»
Fall in love with a new sport by reading our in-depth explanation for why every sports fan should appreciate the entertainment of ice hockey. Read more»