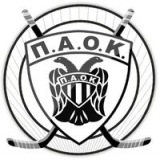 PAOK Thessaloníki HC
Year of foundation: 2004
Colours: white, black
Club status: active
Address: Mikras Aslas 1
54351 Thessaloniki Greece
Phone: +30 2310 988000
Fax: +30 2310 952191
Email: hcpaok@paok.com
Did you find any incorrect or incomplete information? Please, let us know.
Season 2012-2013
Current roster
season 2012-2013
* no longer in the club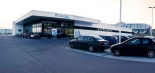 Adress: Thessalonikis 136, 57013 Oraiókastron, Thessaloniki, Greece
Phone: +30 697 489 9351
Capacity: 50
Opened in: 2012
The Atlantes team was founded in November 2004 and is an ice hockey, roller inline hockey,and ice sports club. The team came together under the lead of Michalis Grigoriadis and Giorgos Adamidis (players of the National Ice Hockey Team for many years, and founding members of hockey in Greece), and of Anna Ouzounoglou, one of the managing members.
In 2006/2007 the team managed to win the BAHL (Bulgarian Amateur Hockey League) on ice and won every games they played on Roller Inline Hockey.
On March 9th 2007, the Atlantes Thessaloniki team has become a member of the PAOK Thessaloniki club, as an ice hockey and roller inline hockey team, and since then has been named PAOK H.C (Hockey Club).
from 2004 to 2007: Atlantes Thessaloniki
from 2007 to present: PAOK Thessaloníki HC
from 2008 to present: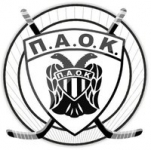 Historic rosters:
Historic statistics:
Past results:
League standings:
Fast facts
season 2012-2013
PAOK Thessaloníki HC participates in season 2012-2013: Greek League
Full analysis of the last 10 seasons of the Ukrainian ice hockey championships Read more»
Full analysis of the last 10 seasons of the Ukrainian ice hockey championships Read more»