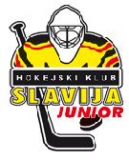 HK Slavija Junior
Year of foundation: 2008
Colours: yellow, black
Club status: active
Address: Hladilniška pot 36
1000 Ljubljana
Phone: +386 31 731 048
Fax: +386 1 529 41 31
Email: info@hk-slavijajr.si
WWW: HK Slavija Junior
Did you find any incorrect or incomplete information? Please, let us know.
Season 2022-2023
Current roster
season 2022-2023
* no longer in the club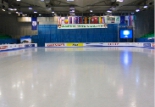 Adress: Hladilniška pot 36
1000 Ljubljana
Phone: + 386 (0) 1 528 30 44
Capacity: 800
Slavija jr. was founded in 2008 as a team where junior categories could play after HK Slavija ran into financial problems. Team competes in several junior categories in Slovenia.
from 2008 to present: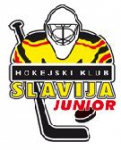 Triglav Kranj win again IHL League
HK Triglav Kranj retains the title of IHL by beating in the decisive game HK Slavija Junior.
(17 Apr 2022)
HK Triglav won IHL league
HK Triglav is the new champion of the IHL league for the 2020/2021 season. Due to the situation with the corona virus this season, only teams from Slovenia participated in IHL league (without teams from Serbia and Croatia). HK Triglav started the playoffs from the first place after the regular part of the season. In the final, they defeated HK Slavija Junior in three games. On the home ice in the first game they won 4:2 (0:0,1:1,3:1), in the second game away with 3:5 (1:1,2:2,0:2) and in the third and most uncertain game they celebrated after overtime with 6:5 (2:2,2:1,1:2,1:0) after after 77 minutes of play.
(14 Apr 2021)
Historic rosters:
Historic statistics:
Past results:
League standings:
Fast facts
season 2022-2023
A look back at a season that lived up to its promise. Read more»
The Alliance of European Hockey Clubs (E.H.C.) has announced the nominees for the 2023 Fenix Outdoor & Warrior European Hockey Awards. Read more»