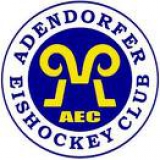 Adendorfer EC
Name in original language: Adendorfer Eishockey Club
Year of foundation: 1994
Colours: yellow, blue
Club status: active
Address: Adendorfer EC e. V.
Zum Weissenstein 7
D - 21365 Adendorf
Phone: +49 4131 187 890
Fax: +49 4131 187 890
Email: info@adendorfer-ec.com
WWW: Adendorfer EC
Did you find any incorrect or incomplete information? Please, let us know.
Season 2020-2021
Current roster
season 2020-2021
* no longer in the club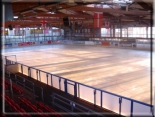 Adress: Walter-Maack Eisstadion
Scharnebecker Weg
21365 Adendorf
Phone: +41 0 41 31 18 81 80
Email: info@eisstadion-adendorf.de
Capacity: 2400
from 1975 to 1994: TSV Adendorf
from 1994 to 2001: Adendorfer Eishockey Club
from 2001 to 2006: Adendorfer Eissport Club
from 2006 to present: Adendorfer EC
from 2010 to present: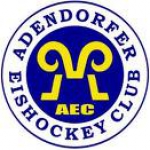 First round of DEB-Pokal has been drawn
On Saturday the German Ice Hockey Federation, DEB, has drawn the first round of the DEB-Pokal, the national cup competition for teams of the 2. Bundesliga and Oberliga along with the national men's U20 team. The first round is to be played Sunday, 16 September 2012. There was a lot of confusion whether Oberliga Nord participant Adendorfer EC is allowed to take part in the competition or not. By mistake the ice hockey federation of Lower Saxony had told them they had qualified for the tournament, but this information turned out to be incorrect. When 2. Bundesliga team Bremerhaven said they would not play if Adendorf could take their seat this was also not permitted by the DEB as other teams would have the right to take the spot first. An overview of the first round you can find here.
(20 Aug 2012)
Historic rosters:
Historic statistics:
Past results:
League standings:
Fast facts
season 2020-2021
Full analysis of the last 10 seasons of the Ukrainian ice hockey championships Read more»
Full analysis of the last 10 seasons of the Ukrainian ice hockey championships Read more»