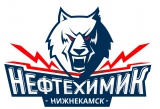 Neftekhimik Nizhnekamsk
Name in original language: Нефтехимик Нижнекамск
Year of foundation: 1968
Colours: Blue, light blue, white
Club status: active
Address: 30 let Pobedy st. 8, Nizhnekamsk, Republic of Tatarstan, Russia, 423570
Phone: +7 (8555) 368616
Fax: +7 (8555) 368461
Email: info@hcnh.ru
Did you find any incorrect or incomplete information? Please, let us know.
Season 2022-2023
Current roster
season 2022-2023
* no longer in the club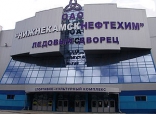 Adress: CKK Neftekhimik
30 Let Pobedi
423570, Nizhnekamsk

Email: oaonknh@mail.ru
Capacity: 6000
Opened in: 2005
Tampere Cup 2002
Lada Cup 2007
Governor of Moscow Region Cup 2007
League winners:
from 1968 to 2017: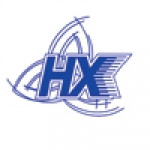 from 2017 to present: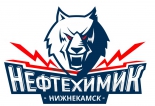 Ziga Jeglich suspended 8 months
The IIHF issued a verdict on the case of Slovenian national team player Ziga Jeglic. He receives an eight-month suspension, until October 20, 2018.
During the Olympics 2018, a fenoterol drug was found in the hockey player's test. The hockey player recognized the violation of the anti-doping rules, and was suspended from the remaining matches of the Slovenian national team. In Korea Jeglich scored one goal. He accepted a voluntary suspension until the date of the final decision
Jeglic played in the KHL last season for Torpedo Nizhny Novgorod and Neftekhimik. After reporting a positive doping test, he left the Nizhnekamsk club.
(13 Aug 2018)
Two KHL clubs replaced coach
Avtomobilist Yekaterinburg and Neftekhimik Nizhnekamsk fired coaches due to poor results and annouced new coaching staff.
Avtomobilist - 12th in East Conference - fired coach Andrei Razin and assistants Oleg Leontiev, Alexei Mitroshin and Alexander Urakov, after 12 defeats in last 16 matches. Former Neftekhimik Nizhnekamsk Vladimir Krikunov was named new head coach, with Ivan Krivonosov and Oleg Mikulchik as assistants.
Neftekhimik accepted the resignation of Nikolai Solovyov on Octber 28 and announced former Barys Astana and Kazakhstan coach Andrei Nazarov as new coach. Andrei Potaichuk and Igor Petrov will serve as assistants
(01 Nov 2016)
Guvernor's Cup
Guvernor's Cup involving six KHL teams started today in Nizhny Novgorod. Lada beat Neftekhimik 3-2 (OT), Lokomotiv beat Ak Bars 3-0 and the home team Torpedo lost 2-4 to Salavat Yulaev.
(01 Aug 2015)
KHL schedule announced
The KHL schedule for 2015-16 can now be found in our games database.
(30 Jun 2015)
Krikunov resigned as Belarus coach and goes to Neftekhimik
Lasted a little over a month the experience of Vladimir Krikunov at the helm of Belarus national team. Russian coach resigned after a meeting with new Federation President Igor Rachovsky. In EIHC in Slovenia, played last weekend, Belarus lost all three games.
Some hours after the dismissal, Krikunov was announced as new coach of Neftekhimik Nizhnekamsk
(12 Nov 2014)
Atlant and Neftekhimik sign farm-team agreement
Neftekhimik Nizhnekamsk signed a farm team agreement with Kristall Saratov, while Atlant Moscow Oblast will have Buran Voronezh as farm team.
(10 Jun 2013)
Neftekhimik ends farm agreement with Dizel Penza
Neftekhimik Nizhnekamsk announces VHL Dizel Penza is no longer the club farm team: "We have worked more than one season with Dizel and the collaboration was mutually beneficial: our young players gained experience playing in VHL and Dizel had at its disposal some players can really help the team. In November, we had some disagreements, and we decide to terminate the agreement on sports cooperation by mutual consent. Currently we are negotiating with the Izhstal Izhevsk to sending our players there. Geographically is the close, so we will pay more attention to our players" said Neftekhimik Director Vladimir Storonkin
(30 Nov 2012)
Aleksandr Smirnov becomes Severstal senior coach
Aleksandr Smirnov, 48, is the new Severstal Cherepovets' senior coach. Resigned from Neftekhimik Nizhnekamsk in mid-November, Smirnov, coached Severstal in the last two seasons. Dmitri Kvartalnov is head coach of Severstal.
(11 Dec 2011)
Metallurg Magnitogorsk game anticipated
Due to Christmas events in the Arena-Metallurg, KHL game Metallurg Magnitogorsk - Neftekhimik Nizhnekamsk originally scheduled for January 3 will be played on December 30
(07 Dec 2011)
Ravil Yakubov gets into Neftekhimik staff
Former Dynamo Moscow head coach Ravil Yakubov was called by new Neftekhimik Nizekamsk headcoach Vladimir Golubovich as assistant coach. "When Vladimir called, I accepted without hesitation - said Yakubov - In the past year I have had only one offer from a MHL club but my priority always was to work in KHL".
(21 Nov 2011)
Historic rosters:
Historic statistics:
Past results:
League standings:
Fast facts
season 2022-2023
Cardiff Devils won by one-goal-difference against home side Grenoble and advances to the Continental Cup Superfinals along with Nomad Astana Read more»
Kazakh champion closes the Continental Cup semifinals round with a perfect record, by beating HK Zemgale in the last game Read more»