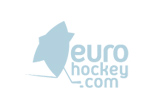 HK LB 69 Riga
Year of foundation: 1962
Club status: ceased
Did you find any incorrect or incomplete information? Please, let us know.
Season 2003-2004
Current roster
season 2003-2004
* no longer in the club
In the early 1960s in the furniture manufacturing Latvijas Bērzs today Latvijas Finieris, started a hockey team that participated in 1962 in the amateur championship of the Latvian Soviet Republic winning in the 1970's and 1980's ten times.
In the season 1978/79 and 1979/80 Latvijas Bērzs played in the second Soviet Hockey League, the League Pervaya. In early 1980s acted in third division of the Soviet Union, the League Wtoraja
From 1995 the club formed a syndicate with HK Essamika Ogre winning Latvian champion in the 1996/97 season. After this success, a new syndicate with HK Riga Prizma was founded, but existed only in the 1997-98 season. After that, the syndicate has been reactivated with the team for two seasons from Ogre. In 2000 went back to Prizma Riga as a partner team.
Since 2002, besides existing an amateur team that plays in the second division, part of youth teams formed syndicates with the HK Saga Riga. Today exists in Riga a sports school under the name of Latvijas Bērzs
from 1962 to 1995: Latvijas Bērzs
from 1995 to 1997: LB/Essamika
from 1997 to 2002: LB/Prizma Riga
from 2002 to present: HK LB 69 Riga
Historic rosters:
Historic statistics:
Past results:
League standings:
Fast facts
season 2003-2004
Cardiff Devils won by one-goal-difference against home side Grenoble and advances to the Continental Cup Superfinals along with Nomad Astana Read more»
Kazakh champion closes the Continental Cup semifinals round with a perfect record, by beating HK Zemgale in the last game Read more»