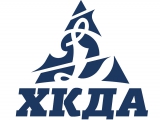 Dinamo-Altai Barnaul
Name in original language: Динамо-Алтай Барнау́л
Year of foundation: 2006
Colours: navy red,blue,white
Club status: active
Address: Prospekt Krasnoarmeisky 94a / 11 Merzlikina
656038, Russia, Altai territory, Barnaul
Phone: +7 (3852) 55-59-94
Fax: +7 (3852) 55-59-94
Email: hcdinamoaltay@mail.ru
Did you find any incorrect or incomplete information? Please, let us know.
Season 2021-2022
This club in 2021-2022: VHL-B
Current roster
season 2021-2022
* no longer in the club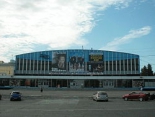 Adress: Barnaul, pr.Sotsialistichesky 93
Phone: +7 385 236-78-20
Capacity: 3800
Opened in: 1966
from 2006 to 2019: Altai Barnaul
from 2019 to present: Dinamo-Altai Barnaul
from 2011 to 2018: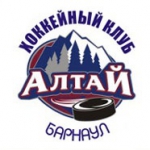 from 2018 to present: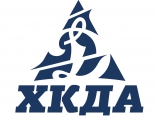 Altai player found dead
21 years old Altai Barnaul defender Dmitri Orekhov was found dead in his garage the night between 23 and 24 December. The preliminary cause of death was carbon monoxide poisoning.
(25 Dec 2011)
Historic rosters:
Historic statistics:
Past results:
League standings:
Fast facts
season 2021-2022
Dinamo-Altai Barnaul participates in season 2021-2022: VHL-B
IIHF President expressed a clear position on the situation in Ukrainian hockey during a meeting with the Federation Read more»
Ted Brithen scored three goals when Rögle beat another Swedish team, Frölunda, in the first of two games in the Champions Hockey League semi finals. Red Bull München and Tappare were supposed to play in Münich but that game was canceled ... Read more»