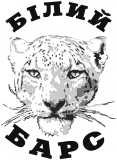 Bilyỹ Bars Bila Tserkva
Short name: Bilyy Bars
Name in original language: Білий Барс Біла Церква
Year of foundation: 2008
Colours: blue, yellow, white, black
Club status: active
Address: vul. Molodizhna, 36
Bila Tserkva
Kyiv Oblast'
Ukraine
Email: hcbbars@ukr.net
Did you find any incorrect or incomplete information? Please, let us know.
Season 2021-2022
Current roster
season 2021-2022
* no longer in the club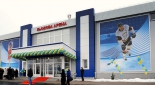 Adress: vul. Molodizhna, 36
Bila Tserkva
Kyiv Oblast'
Ukraine
Phone: +380 0456 37-73-00
Capacity: 540
Opened in: 2012
from 2007 to 2008: Bars Brovary
from 2008 to 2012: Bilyỹ Bars Brovary
from 2012 to present: Bilyỹ Bars Bila Tserkva
from 2008 to present: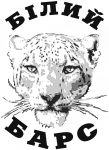 UPDATE: playoffs suspended in Ukraine
The Ukrainian Hockey League informs that the semi-final and final play-off series of the 2019/20 season has been suspended for at least two weeks due to the detection of COVID-19 in 19 Donbass hockey players and 2 players of Bilyỹ Bars Bila Tserkva. Also, tests for coronavirus were passed by Dnipro and Kremenchuk. Previously the League rescheduled the date for September 9-10
After retesting the playoff semi-finalist teams, the League will decide on the dates for the playoffs continuation
(07 Sep 2020)
Donbas returns to play
After one year of hiatus due to the political situation in East Ukraine, HC Donbas submitted application to play in next Ukraine League as confirmed by General Director Alexei Braga. Due to the damages of Druzhba Arena in Donets'k, Donbas will play home games at Altair Arena, in the city of Druzhkivka, 90 km from Donets'k. Another dormant club, 2013-14 silver medallist Bilyỹ Bars Bila Tserkva, expressed interest in rejoining the league next season.
(10 Jul 2015)
Beginning of Ukraine League delayed again
The Beginning of the championship of Ukraine will once again be postponed to a later date. According to channel Hockey on October 9 just two teams - Companion Kyiv and Bily Bars Bila Tserkva - signed the agreement to participate in the national championship.
(12 Oct 2013)
Aleksandr Kulikov new coach at Bilyy Bars Bila Tserkva
Bilyy Bars Bila Tserkva announces Aleksandr Kulikov as new head coach. Kulikov - one of the most experienced Ukrainian coach, led Ukraine national team in past two years winning the gold medal in Group B and the promotion. He won twice the domestic league: in 2001 with Berkut Kyiv and in 2011 with Donetsk Donbass.
Next season Bilyy Bars will be Donbas Donets'k farm team
(09 Aug 2013)
New coach and new farm-team for Donbas
Donbas Donets'k officially announces the appointment of Andrei Nazarov as new head coach for next season. In last season Nazarov lead Severstal Cherepovets until semifinals where team lost against SKA St. Petersburg.
Team also announced that, due to creation of a junior team for competing in MHL, next season Bilyy Bars Bila Tserkva will be the Donbas farm team in Ukraine League
(06 Apr 2013)
Chaos continues in Ukrainian League
Problems continue to strike Professional Hockey League in Ukraine: Bilyỹ Bars is given 5:0 technical victory for match against Berkut Kyiv scheduled today as Berkut fails to show up for the game. Berkut club didn't explain the reason of forfeit.
(12 Jan 2013)
Bilyy Bars Brovary will play in next PHL
At the Executive Committee of PHL held in Kyiv on August 13, Bilyỹ Bars Brovary confirmed its partecipation in next Professional Hockey League. "Now we have a new, very solid sponsor" said Bilyỹ Bars Director.
The only team still unsure if partecipate is Haydamaky Vinnitsa. The situation, according to team director Valery Lukyantsev, will be resolved shortly. "I can say at now the budget is provided by 25-30 percent. It is not enough to engage in championship. We have to find the necessary money over the next 10 days to form a team" said Lukyanets.
(14 Aug 2012)
Ukranian Professional League elects chairman and change playoffs rules
During the first meeting of PHL board, Bilyy Bars Brovary president Vitali Fedyanin was elected League chairman.
It was decided also to adjust playoofs rules. Now teams finishing from 1st to 4th places will fight for title in playoffs semifinals (best of four), teams from 5th to 8th place will compete in "small playoffs" series to determine final position. All series will be played best-of-three. In original format all teams would play playoffs for the title
(21 Sep 2011)
Historic rosters:
Historic statistics:
Past results:
League standings:
Fast facts
season 2021-2022
After a 4-years hiatus, a Kazakh club could be back in Russian Second League Read more»
In late Spring, 2023, the International Ice Hockey Federation will host the 86th Men's Ice Hockey World Championships. The competition is easily global ice hockey's biggest event, with hundreds of thousands of fans traveling for each world championship finals event. ... Read more»