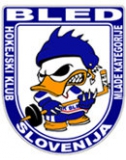 HK MK Bled
Year of foundation: 1999
Colours: blue, white
Club status: active
Address: Ljubljanska cesta 5
4260 Bled
Phone: +386 4 5741 422
Fax: +386 4 5741 422
Email: info@hkmkbled.com
WWW: HK MK Bled
Did you find any incorrect or incomplete information? Please, let us know.
Season 2003-2004
Current roster
season 2003-2004
* no longer in the club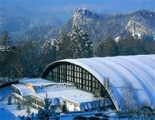 Adress: Rečiška cesta 2
4260 Bled
Phone: +386 04 5780 534
Email: info@ibled.si
Capacity: 1162
Opened in: 1979
HK MK Bled was founded in 1999 as a club where youngster's could play after HK Bled was on the verge of dying. With time it grew and is now Bled's main hockey club.
Notable players:
from 1999 to present: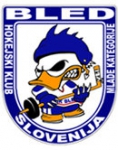 Slovenia Federation launches new league
The Slovenian Federation, in partnership with Croatian and Serbian counterparts, launched the calendar of a new trans-national league called IHL - International Hockey League, starting from September after the positive partecipation of Croatian and Serbian teams in the last two editions of Slovenian League.
10 teams will partecipate, 5 from Slovenia - HK Slavija Ljubljana, HK ECE Celje, HK Triglav, HK MK Bled and HDK Maribor - 3 from Croatia - KHL Medveščak Zagreb 2, KHL Mladost Zagreb and KHL Zagreb - and two from Serbia - Crvena Zvezda Beogrand and HK Vojvodina Novi Sad.
After a home/away round robin and a round more according to the standing, the first eight teams advance to playoffs. A maximum of 5 imports are allowed.
(13 Jul 2017)
Triglav and Bled give up on INL
The patrol of Slovenian teams in the next Inter-National League dropped to three as only Jesenice, Celje and Slavija will partecipate. Triglav Kranj and Bled decided to partecipate only in domestic league.
"We have currently only nine players plus the juniors left in the roster. With such a young team not worth to play in INL, because we can't be competitive. So we decided to play only in the domestic league" explained Triglav coach Gorazd Drinovec
(17 Jun 2015)
Historic rosters:
Historic statistics:
Past results:
League standings:
Fast facts
season 2003-2004
IIHF President expressed a clear position on the situation in Ukrainian hockey during a meeting with the Federation Read more»
Ted Brithen scored three goals when Rögle beat another Swedish team, Frölunda, in the first of two games in the Champions Hockey League semi finals. Red Bull München and Tappare were supposed to play in Münich but that game was canceled ... Read more»