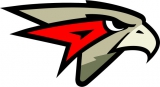 Avangard Omsk
Short name: Avangard
Name in original language: Авангард Омск
Nickname: Hawks
Year of foundation: 1950
Colours: red,black,white
Club status: active
Address: ul.Lukashevicha, 35
644119 Omsk
Phone: +7 (3812) 70-71-25
Email: avangardsn@mail.ru, avangard@omskcity.com (Press Office), zemlya.omsk@mail.ru (Commercial Service)
Did you find any incorrect or incomplete information? Please, let us know.
Season 2022-2023
Current roster
season 2022-2023
* no longer in the club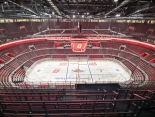 Adress: Ulitsa Lukashevicha, 35
Omsk, Omskaya oblast', Rússia, 644119

Email: welcome@hc-avangard.com
Capacity: 12000
Opened in: 2022
from 1950 to 1962: Spartak Omsk
from 1962 to 1967: Aeroflot Omsk
from 1967 to 1972: Kauchuk Omsk
from 1972 to 1974: Khimik Omsk
from 1974 to 1981: Shinnik Omsk
from 1981 to present: Avangard Omsk
Russian Super League Championship: 2004
IIHF European Champions Cup: 2005
Retired Numbers: 7 Alexei Cherepanov
League winners:
from 1981 to 2018: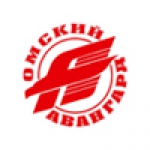 from 2018 to present: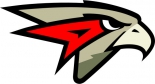 Harijs Vītoliņš named Latvia coach
Harijs Vītoliņš, 53, is the new coach of Latvia National Team. The former Spartak Moscow coach will be assisted by Artis Ābols. Vītoliņš replaced Avangard Omsk coach Bob Hartley and will try to qualify Latvia for the Winter Olympics at the end of August in Riga
(26 Jul 2021)
Omsk will have a new arena in 2022
A new ice palace for Avangard Omsk will be built by 2022, after the current Omsk Arena was declared unfit and set for demolition just 12 years after it opened, due to safety concerns. In September 2018, an evaluation of Omsk Arena's structure determined the building was in emergency condition, with specialists finding structural defects in 90 percent of surveyed areas, including large cracks in its columns.
"The deadline for completion of the build is 2022, the arena will have a capacity of about 12 thousand spectators and five floors" said Vadim Marygin, Minister of Energy and Public Utilities of the Omsk Region.
(09 Aug 2019)
Yevgeny Rymarev is the Kazakhstan Player of the Year
Kazzin Torpedo Ust-Kamenogorsk captain Yevgeny Rymarev was named Kazakhstan Player of the Year for the 2017-2018 season. Rymarev preceded Avangard Omsk left-winger Semyon Koshelev - who plays with Russian passport - Barys Astana duo Roman Starchenko (winner in 2013 and 2015) and the KHL Top-Scorer Nigel Dawes and the winner of last season, Nomad and Barys forward Nikita Mikhailis
(29 Jun 2018)
Gennady Tsygurov passed away
Former Russian coach Gennady Tsygurov passed away at 75. Known for winning titles of second division - with Torpedo Nizhny Novgorod in 2003, MVD in 2005 and Traktor Chelyabinsk in 2006 - Tsygurov coached Traktor, Avangard Omsk, Kazan and Lada during the career. In 1995-1996 and from 1998 to 2000 was assistant coach of Russia National Team. In 1999 he lead Russia U20 to the victory in WJC defeating Canada 3-2 at overtime in Winnipeg, in front of 13.000 spectators. He was also assistant coach of Kazakhstan in 3 World Championships and at Olympics in Turin 2006
(15 Dec 2016)
Dinamo Minsk wins against Avangard Omsk
With four goals (the latter on numerical inferiority and with empty net) and one assist, Matt Ellison literally challenges Avangard Omsk on his own: the Belarusian team from the capital city Minsk, aided by the decisive contribution of the Canadian player of Blackhawcks' fame, ends up winning 4-2, the remaining goal being scored by the captain Alexei Kalyuzhny. Despite the goals by Fishenko and Perezhogin, Omsk leaves the arena disappinted and with no points.
(03 Oct 2015)
KHL schedule announced
The KHL schedule for 2015-16 can now be found in our games database.
(30 Jun 2015)
Omsk and Krasnoyarsk agreed on cooperation
KHL's Avangard Omsk and VHL's Sokol Krasnoyarsk concluded an agreement on cooperation in season 2014/2015, reports Avangard oficial website. Now Sokol will be a farm club for Avangard. Last season Omsk had his farm at Yermak Angarsk and Sokol was a farm of Spartak Moscow.
(04 Jun 2014)
Sergei Kostitsyn received Russian citizenship
Avangard Omsk forward Sergei Kostitsyn received Russian citizenship. He applied for Russian citizenship in December 2013.
Russian citizenship issued with a residence permit and residence registration. This means that in the new passport Kostitsyn is registered as Omsk resident
Kostitsyn continues to play for the national team of Belarus.
(28 Jan 2014)
Gazprom reduces Avangard budget
Gazprom oil markedly reduces the budget of Avangard Omsk. Compared to last season the club will not receive nearly one-third of funds from its principal sponsor.
For the whole season 2013/14 Avangard and its youth team Omsk Hawks will receive 684.4 million rubles from the general sponsor, a cut of about 30%
(07 Jun 2013)
Avangard Omsk hires two assistant coaches
After Eduard Zankovets and Santeri Heiskanen left the club, Avangard Omsk announces the appointment of two new assistant coaches: Yevgeny Kornoukhov and Vladimir Chebaturkin. Both were head coach in MHL last season: Kornoukhov coached Omsk Hawks, while Chebaturkin was on Atlant Mytischi bench
(10 Apr 2013)
Historic rosters:
Historic statistics:
Past results:
League standings:
Fast facts
season 2022-2023
Cardiff Devils won by one-goal-difference against home side Grenoble and advances to the Continental Cup Superfinals along with Nomad Astana Read more»
Kazakh champion closes the Continental Cup semifinals round with a perfect record, by beating HK Zemgale in the last game Read more»