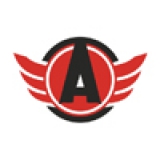 Avtomobilist Yekaterinburg
Short name: Avtomobilist Yek.
Name in original language: Автомобилист Екатеринбург
Year of foundation: 2006
Colours: red,white
Club status: active
Address: ul.Bolshakova, 90
Yekaterinburg
Phone: +7 (343) 214-86-12
Fax: +7 (343) 214-86-12
Email: avto-ek3@mail.ru
Did you find any incorrect or incomplete information? Please, let us know.
Season 2022-2023
Current roster
season 2022-2023
* no longer in the club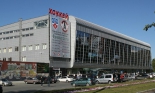 Adress: ul.Bolshakova, 90
620144 Ekaterinburg
Phone: +7 343 214-86-17
Web: www.krk-uralec.ru
Capacity: 5570
Opened in: 1970
from 2006 to present: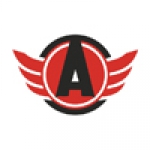 Geoff Platt named Player of the Year in Belarus
Forward Geoff Platt, recently signed with Avtomobilist Yekaterinburg from Jokerit, was named Player of the Year by Belarusian journalists. The Canadian born Platt, who had Belarusian citizenship since 2013, received 367 votes, finishing ahead of Dinamo Minsk defender Kristian Khenkel (190) and Yunost Minsk forward Mikhail Stefanovich (115)
(15 Jul 2019)
Poprad changes coach
Due to unsatisfactory results in Extraliga, Poprad decided to change coaching staff, firing headcoach Petr Jonak and assistant Ludovit Jurinyi. New coach is Marcel Ozimák, recently fired as assistant coach at Avtomobilist Yekaterinburg. His assistant will be Frantisek Štolc
(07 Nov 2016)
Two KHL clubs replaced coach
Avtomobilist Yekaterinburg and Neftekhimik Nizhnekamsk fired coaches due to poor results and annouced new coaching staff.
Avtomobilist - 12th in East Conference - fired coach Andrei Razin and assistants Oleg Leontiev, Alexei Mitroshin and Alexander Urakov, after 12 defeats in last 16 matches. Former Neftekhimik Nizhnekamsk Vladimir Krikunov was named new head coach, with Ivan Krivonosov and Oleg Mikulchik as assistants.
Neftekhimik accepted the resignation of Nikolai Solovyov on Octber 28 and announced former Barys Astana and Kazakhstan coach Andrei Nazarov as new coach. Andrei Potaichuk and Igor Petrov will serve as assistants
(01 Nov 2016)
KHL schedule announced
The KHL schedule for 2015-16 can now be found in our games database.
(30 Jun 2015)
Avtomobilist Ekaterinburg at Spengler Cup
KHL team Avtomobilist Ekaterinburg will make its debut to next Spengler Cup as fifth team invited besides HC Davos, HC Lugano, Team Canada and Adler Mannheim
(03 Jun 2015)
Sputnik Nizhny Tagil becomes Avtomobilist farm club
Sputnik Nizhny Tagil became farm-club of Avtomobilist Yekaterinburg. The clubs signed a cooperation agreement.
- I think the agreement will benefit both clubs and help them to improve their results. Sputnik is a great choice for us: is one of the leading clubs in the VHL, and Nizhny Tagil is quite close to Yekaterinburg - said Avtomobilist GM Leonid Vaysfeld.
(24 May 2013)
Avtomobilist signs new headcoach and GM for next season
Anatoli Yemelin will coach Avtomobilist Yekaterinburg next season as announced by Governor of Sverdlovsk region Evgeny Kuyvash. "It is necessary to have the most ambitious goals for our team for next season - said Kuywash - "For this, we invited one of the most authoritative experts in hockey, along with new GM Leonid Weissfeld. We hope that this team of professionals will be able to bring our club to the playoffs next season."
Yemelin coached Lada Togliatti, Amur Khabarovsk amd from 2009 Metallurg Novokuznetsk. Also Leonid Weissfeld worked as GM at Metallurg from 2010
(11 Mar 2013)
Amur take lead in Nadezhda Cup series
In the only KHL game on Sunday Amur Khabarovsk beat Avtomobilist Yekaterinburg with 3-0 (0-0, 2-0, 1-0) at home to turn the Nadezhda Cup semi final series between the two teams into Amur's favour - they have a 2-1 lead now.
(10 Mar 2013)
Avtomobilist fires coach Shayanov
Another KHL team decides to change coach. Last-standing Avtomobilist Yekaterinburg fires headcoach Andrei Shayanov after just four victories in 20 games. Officially the club has not commented the information on its website, but the same Shayanov confirmed it in a press release
(28 Oct 2012)
Andrei Shayanov will coach Avtomobilist
Former Kazakhstan and Barys Astana head coach Andrei Shayanov was named new head coach of KHL Avtomobilist Yekaterinburg
(20 Jun 2012)
Historic rosters:
Historic statistics:
Past results:
League standings:
Fast facts
season 2022-2023
Cardiff Devils won by one-goal-difference against home side Grenoble and advances to the Continental Cup Superfinals along with Nomad Astana Read more»
Kazakh champion closes the Continental Cup semifinals round with a perfect record, by beating HK Zemgale in the last game Read more»