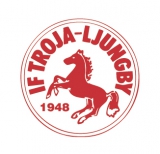 IF Troja-Ljungby
Year of foundation: 1948
Colours: red,white
Club status: active
Address: IF Troja-Ljungby
Box 844
341 18 Ljungby
Phone: +46 0372-621 81
Fax: +46 0372-839 02
Email: info@troja-ljungby.com
WWW: IF Troja-Ljungby
Did you find any incorrect or incomplete information? Please, let us know.
Season 2022-2023
Current roster
season 2022-2023
* no longer in the club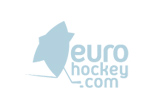 Adress: Sunnerbohov
341 36 Ljungby
Phone: +46 372-892 36
Capacity: 3620
Opened in: 1981
from 1950 to 1984: IF Troja
from 1984 to present: IF Troja-Ljungby
from 1948 to present: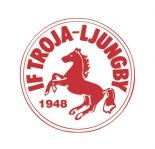 Preseason games Sweden Friday August 21st
MODO Hockey-IF Björklöven 2-1, Karlskrona HK-Hamburg Freezers 5-3, Brynäs IF-Leksands IF 4-1, Asplöven-Roki 6-0, Timrå IK- Frisk Asker 5-1, Tingsryd-Troja Ljungby 2-1.
(21 Aug 2015)
Swedish duo on Brasov bench
Corona Brasov finds a new coach after the resignation of Miroslav Ihnacak:
Former Troja-Ljungby coach and general manager Jerry Andersson signed for MOL League vice-champion, along with Håkan Nygren, fired by Ferencvaros some weeks ago, as assistant coach.
(11 Oct 2014)
Vita Hästen promoted - Björklöven stays
Vita Hästen from Norrköping has won promotion from Division 1 to HockeyAllsvenskan, the second level of Swedish ice hockey.
Troja-Ljungby are relegated after losing the decising game 3-0 to Björklöven.
(06 Apr 2014)
Historic rosters:
Historic statistics:
Past results:
League standings:
Fast facts
season 2022-2023
Kaunas City celebrate the qualification to the second round of Continental Cup with a ten-goals victory over Skautafelag Rejkyavik Read more»
Estonian champion wins KHL Zagreb ensuring first place for the home team Read more»