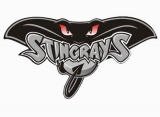 Hull Stingrays
Short name: Hull
Year of foundation: 2003
Colours: black,white
Club status: ceased (team bankruptcy in summer 2015 after the loss of major sponsor)
Address: Hull Stingrays,
PO BOX 7255,
Kiln Farm,
Milton Keynes,
MK13 OXP
Phone: +44 01908 317029
Fax: +44 01908 317029
Email: office@hullstingrays.net
Did you find any incorrect or incomplete information? Please, let us know.
Season 2014-2015
Current roster
season 2014-2015
* no longer in the club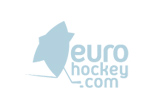 Adress: Kingston Park
Kingston Street
Hull
HU1 2DZ
England
Phone: +44 01482 325 252
Email: hullarena@hullcc.gov.uk
Capacity: 2000
Opened in: 1988
The Stingrays replaced previous clubs Humberside Seahawks 1988-1992, Humberside Hawks 1993-1995, Kingston Hawks 1996-1998 and Hull Thunder 1999-2002. On 10 August 2010, owners Mike & Sue Pack announced that the club was ceasing operations due to a lack of funds to complete the 2010-11 season, but a takeover by Elite League rivals Coventry Blaze was confirmed on 17 August 2010, enabling the team to take its place in the Elite League for the 2010-11 season. At the end of the 2011-12 season Coventry Blaze announced their intention to sell the Stingrays. The Coventry-based ownership accepted an offer from Stingrays' bench coach Bobby McEwan in May 2012. At the end of 2014-2015 season the club bankruptcy after the loss of major sponsor and ceased operations
Notable players:
from 1988 to 1993: Humberside Seahawks
from 1993 to 1996: Humberside Hawks
from 1996 to 1999: Kingston Hawks
from 1999 to 2003: Hull Thunder
from 2003 to present: Hull Stingrays
English League Champions: 1988-89
British Division One Champions: 1991
Retired numbers: 10 Stephen Johnson
from 2003 to 2007: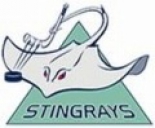 from 2007 to present: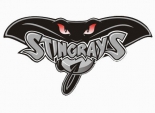 New Manchester Storm replaces Stingrays
- eliteleague.co.uk release
Ice hockey's Manchester Storm are back and when the puck drops in September, they will be playing in the top flight of British ice hockey - the Elite Ice Hockey League.
The Storm will be owned and operated by The Ice Rink Company Ltd, spearheaded by Mark Johnson, and will play out of Silverblades Ice Rink Altrincham.
The rebirth of the Storm keeps the EIHL at 10 strong teams for the upcoming campaign, as Manchester effectively replace Hull Stingrays in all competitions.
The Elite Ice Hockey League approached the new bosses of the Storm a week ago when it emerged that new circumstances meant that the participation of the Hull Stingrays in season 2015-16 was in jeopardy.
Earlier today it was confirmed that Hull would not be taking part in the upcoming campaign.
Manchester Storm were represented at an EIHL board meeting today and were unanimously welcomed into the league.
Mark Johnson, director of the Storm, said: "These are exciting times for ice hockey in the Manchester area and when we were approached by the EIHL to join the league, we pulled out all the stops to make it happen.
(27 Jun 2015)
Hull Stingrays' Jereme Tendler provisionally suspended
"Following tests carried out at the Elite Ice Hockey League match between the Coventry Blaze and Hull Stingrays in January by UK Anti-Doping, IHUK can confirm that Jereme Tendler of the Hull Stingrays has been provisionally suspended following an adverse analytical finding. As an investigation is currently underway, no further statement will be made until a final outcome has been confirmed."
(16 Feb 2012)
Historic rosters:
Historic statistics:
Past results:
League standings:
Fast facts
season 2014-2015
Glasgow Clan of the British Elite League (EIHL) have terminated the contract of their Chief Executive. Read more»
At its first ever partecipation, Croatian team finished with a perfect record the Continental Cup Group A Read more»