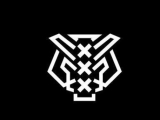 Amsterdam Tigers
Year of foundation: 1963
Colours: light blue, black
Club status: active
Address: Jaap Eden IJsbanen
Radioweg 64
1098 NJ Amsterdam
Phone: +31 020-6943652
Fax: +31 020-6631765
Email: info@ijshockey-amsterdam.nl
Did you find any incorrect or incomplete information? Please, let us know.
Season 2021-2022
Current roster
season 2021-2022
* no longer in the club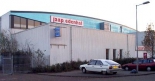 Adress: Stichting IJscomplex Jaap Eden
Radioweg 64
1098 NJ Amsterdam
Phone: +31 0900-7242287
Email: info@jaapeden.nl
Web: www.jaapeden.nl
Capacity: 2000
Opened in: 1973
During the 1938-1939 season A.IJ.H.C. Amsterdam won the national cup. It was performed on the ice rink on the grounds behind the Hema in Linnaeus Street in Amsterdam East In 1940, the rink closed. That same year, the first indoor ice rink in use in the Amsterdam Apollohal.
Hockey in The Netherlands was given a boost after World War II by the Canadians who had helped liberate the Netherlands and in their spare time played hockey. Because of disappointing the public interest, this ice rink closed in 1950.

In the 1949-1950 season, the champion of the Netherlands Amsterdam IJsvogels (Kingfishers).
During the seasons 1951 to 1964, no Championships.

In 1963 the Amsterdam Amstel Tigers established. To this day there is
London hockey played under this name. Even the first team of the club, since the
2005-2006 season again as Amstel Tigers (and therefore not under the sponsor name).
Up to 2006 Amstel Tijgers consisted of an amateur and a pro-section, which were separate legal entities.
Notable players:
from 1937 to 1947: A.IJ.H.C. Amsterdam
from 1947 to 1964: Amsterdam IJsvogels
from 1964 to 1987: Amstel Tijgers Amsterdam
from 1987 to 1988: Frontech Amsterdam
from 1988 to 1990: FIX Amsterdam
from 1990 to 1995: Mekon Tijgers Amsterdam
from 1995 to 2002: AVAC Amstel Tijgers Amsterdam
from 2002 to 2003: Amstel Tijgers Amsterdam
from 2003 to 2005: Amsterdam Bulldogs
from 2005 to 2011: Amstel Tijgers Amsterdam
from 2011 to 2012: Amsterdam Capitals
from 2012 to 2013: Amsterdam G's
from 2013 to 2017: Amstel Tijgers Amsterdam
from 2017 to present: Amsterdam Tigers
Dutch National Championship: 1950, 1985, 2002, 2003, 2004, 2005
Dutch Cup: 1939, 1980, 1985, 2000, 2003, 2004, 2005
Cup of the Low Lands: 2004, 2005, 2006
League winners:
from 1900 to 2011:
from 2011 to 2012: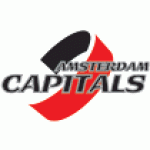 from 2012 to 2013: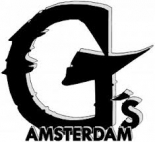 from 2013 to 2017:
from 2017 to present: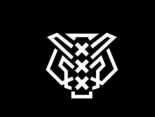 Historic rosters:
Historic statistics:
Past results:
League standings:
Fast facts
season 2021-2022
The second European club competition celebrates the quarter of century starting the battles for the silver plate in September Read more»
Ice Hockey is a very popular sport. One of the main reasons for this popularity is that the game is very fast, and each match is full of exciting moments. Even though Ice Hockey is already very exciting, some people want ... Read more»