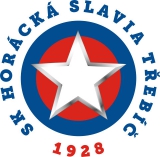 SK Horácká Slavia Třebíč
Short name: Třebíč
Year of foundation: 1928
Colours: red, blue, white
Club status: active
Address: Kateřiny z Valdštejna 1
Třebíč
Phone: +420 568 840 797
Fax: +420 568 841 885
Email: sk@hstrebic.cz
Did you find any incorrect or incomplete information? Please, let us know.
Season 2023-2024
This club in 2023-2024: 1.liga
Current roster
season 2023-2024
* no longer in the club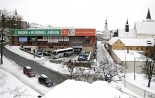 Adress: Kateřiny z Valdštejna 1
674 01 Třebíč
Phone: +420 568 840 797
Capacity: 5000
Opened in: 1959
The club has never played in the top division, was promoted to 1.liga in 1997 and since then has maintained a strong rivalry with Znojmo. NHL players Patrik Elias and Martin Erat were born in Trebic.
from 1928 to 1949: Horacka Slavia Trebic
from 1949 to 1952: EZ Trebic
from 1952 to 1954: Kovosvit Trebic
from 1954 to 1969: Spartak Trebic
from 1969 to 1975: ZMS Trebic
from 1975 to 1979: Zetor B
from 1979 to 1990: Elitex Trebic
from 1990 to present: SK Horácká Slavia Třebíč
from 1990 to 2017: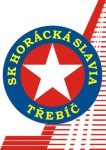 from 2017 to present: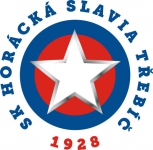 Brawl ends Znojmo test game early
A match of EBEL team HC Orli Znojmo against SK Horácká Slavia Trebíc of the 1. Liga - 2nd tier in Czech ice hockey - was ended after only 35 minutes by the referees. When Trebíc was leading 3-2 a brawl including players on the bench occured and for safety reasons the game was stopped immediately and not continued. 
(24 Aug 2012)
Historic rosters:
Historic statistics:
Past results:
League standings:
Fast facts
season 2023-2024
SK Horácká Slavia Třebíč participates in season 2023-2024: 1.liga
A look back at a season that lived up to its promise. Read more»
The upcoming NHL draft in June 2023 is fast approaching. Find out here which European Ice Hockey players will likely be in the draft. Read more»