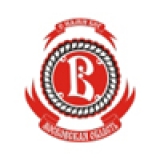 Vityaz Moscow Region
Name in original language: Витязь
Year of foundation: 1996
Colours: red,white
Club status: active
Address: Parkovaya st. 2
Balashikha, Moscow Region, Russia, 143904
Phone: +7 (495) 725-60-48
Email: hcvityaz@mail.ru, press@hcvityaz.ru (Press Office)
Did you find any incorrect or incomplete information? Please, let us know.
Season 2022-2023
Current roster
season 2022-2023
* no longer in the club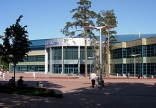 Adress: ul. Parkovaya,2
Moscow Oblast 143900
Balashikha
Phone: +7 8 (498) 662-42-42
Email: arena-balashiha@mail.ru
Capacity: 6000
Opened in: 2007
The team was originally founded in Podolsk, and moved to Chekhov in 2004. They won promotion to the Superleague in 2005 finishing 2nd in Vysshaya Liga
from 1998 to 2004: Vityaz Podolsk
from 2004 to 2013: Vityaz Chekhov
from 2013 to 2022: Vityaz Podolsk
from 2022 to present: Vityaz Moscow Region
from 1996 to present: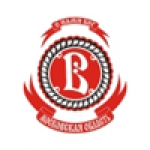 Coronavirus outbreak in Barys Nur-Sultan
The KHL regular championship match between Barys and Dinamo Riga, scheduled for September 18, will be postponed due to the outbreak of coronavirus in the Kazakh team.
The team was quarantined, and the KHL postponed six matches involving the team to a later date.
The press secretary of the club Yevgeny Akmanov told all the team members are asymptomatic, therefore, during the quarantine, everyone was sent home, but at the same time are under constant supervision of the medical headquarters.
The club hopes that everyone will soon get better, the team will continue to play in the KHL and this situation will not happen again, and the postponed matches, in agreement with the rivals, will be able to be held at a later date.
Relocation of the club to Russia is not currently being discussed, although it was considered before the start of the season.
(17 Sep 2020)
Barys confirmed camp in Switzerland
After a first statement announcing the cancellation of training camp in Switzerland due the delay in the journey bacause of political situation in Turkey, Barys Astana confirmed today the team arrived in Davos. During the camp team will play three pre-season games, 2 against HC Davbos and one versus Vityaz.
(20 Jul 2016)
HC Sochi triumphs against Podolsk
Vityaz Podolsk has been ultimately thrashed today by HC Sochi. The team from the Black Sea coast scored 5 goals to none winning a really one-way game and ending a string of two consecutive losses on the ice.
(03 Oct 2015)
Kempe suspended
Vityaz forward Mario Kempe has been suspended for two KHL games after kneeing Sibir forward Sergei Shumakov.
(31 Aug 2015)
KHL schedule announced
The KHL schedule for 2015-16 can now be found in our games database.
(30 Jun 2015)
Vityaz fires coach Leonov
Vityaz Podolsk fires coach Yuri Leonov. Assistant Oleg Orekhovski will act as interim head coach
(11 Jan 2014)
Vityaz changes farm team
Vityaz Podolsk announces the sign of one-year farm team agreement with Titan Klin. Last season Kuban Krasnodar was the Vityaz's farm team
(17 Jun 2013)
Vityaz come back to Podolsk
The Board of Vityaz has agreed with the KHL and the Government of the Moscow Oblast the final details of the move from Chekhov to Podolsk
Starting from season 2013/14 Vityaz will be based in Podolsk and hold home games at the Ice Palace "Vityaz", which seats 5,500 spectators. Vityaz has already played in Podolsk from 2000 to 2003, before to moved to Chekhov.
Youth team "Russian Knights" will remain in Chekhov and will hold their home games at the Ice Hockey Center "Vityaz", which seats 3,300 spectators.
(01 Jun 2013)
Donbass with third period comeback
The only KHL game on Tuesday was won by Donbass Donetsk 6-4 (1-1, 1-2, 4-1) against Vityaz Chekhov. With this win the Ukrainian league newcomers have returned to the playoff spots in Western Conference.
(25 Dec 2012)
Aleksei Zhamnov is new Atlant GM
After five season Aleksei Zhamnov left the charge of GM at Vityaz to assume same function at Atlant Moscow Oblast
(02 Dec 2012)
Historic rosters:
Historic statistics:
Past results:
League standings:
Fast facts
season 2022-2023
Home team opens the Continental Cup first round showing no mercy for opponent KHL Zagreb Read more»
The european debut for the Icelandic champion turned into a harsh lesson taught by the HC Panter in Continental Cup first match in Kaunas Read more»