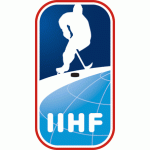 Did you find any incorrect or incomplete information? Please, let us know.
GROUP: Group A
GROUP: Group B
#
Club
G
W
L
Score
P
1
Luxembourg
5
5
0
44:10
15
2
Georgia
5
3
2
46:23
9
3
South Africa
5
3
2
26:12
9
4
United Arab Emirates
5
1
4
5:48
3

Semi Finals
Luxembourg - Hong Kong 8-1
Bulgaria - Georgia 9-3

Bronze Medal Game
Hong Kong - Georgia 3-14

Final
Luxembourg - Bulgaria 10-4
Last updated: 17 Apr 2017, 01:03
The teams play a single round-robin series. Each team plays each opponent once.
The winner of the event will be promoted to Division II Group B.
IHWC Division III without Bosnia
Bosnia and Herzegovina won't travel to Sofia to compete in IHWC Division III, scheduled 10-16 April.
Because of the short notice in communication, tournament format won't change and all Bosnia games will count as forfeited.
The other teams will be divided in two groups with cross-over semi-finals and placement games.
Bulgaria, Chinese Taipei and Hong Kong will play in Group A and Georgia, Luxembourg, South Africa and the United Arab Emirates in Group B.

(08 Apr 2017)
Georgia is back
Georgia will re-enter the IIHF Ice Hockey World Championship program and play in Division III.
(19 Sep 2013)
Past league results:
League standings:
Historic statistic:
Individuals records:
Fast facts
season 2016-2017
The Executive Committee of Federation announces the winners of individual awards for the 2016-17 season Read more»
Czech-born goaltender Tomas Vomacka has hopes of making it to the NHL. His dream begins this weekend at the 2017 NHL Entry Draft. Read more»