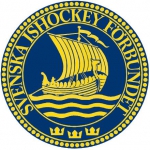 J18 Elit (SWE)
League status: Active
Youth league: yes, U18
Administered by: Svenska Ishockeyförbundet
Did you find any incorrect or incomplete information? Please, let us know.
J18 Elit is the 2nd level Under-18 league in Sweden. It is played in 4 regional divisions. At the Christmas break, the 5 best teams in each of the 4 divisions qualify for J18 Allsvenskan, the highest Swedish Under-18 league.
After Christmas the divisions continue without the 5 best teams.
Past league results:
League standings:
Historic statistic:
Individuals records:
Fast facts
season 2020-2021
After two years of preparation, next November the new multi-national tournament will see the light Read more»
KHL President Alexei Morozov said non-Russian clubs will start the season in Russia and may stay there until the issue of crossing borders between states is resolved. Read more»