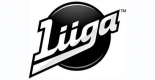 Liiga
League status: Active
Administered by: Jääkiekon SM-liiga Oy
Head manager: Kimmo Rannisto
Year of start: 1975
WWW: http://www.liiga.fi
Did you find any incorrect or incomplete information? Please, let us know.
Regular season: all teams play 60 matches, a quadruple round robin with extra local double rounds (every team plays four matches against every other team, plus two or four extra matches against defined local opponents). Each match consists of 60 minutes regulation time, and in the event of a tie, winner is decided by a four-on-four sudden death, 5-minute overtime. Ties after overtime are decided by a shootout, where each team has three shooters in the beginning. If the game is tied after three shooters, the shootout will be decided by individual shooters against one another until one scores and the other does not.

For the 2010-11 a new addition was introduced. In January 2011, each team will play 2 games (1 home, 1 away) against the same opponent. The match-ups will be decided by a system where the bottom (14th) placed team at that time chooses its opponent 1st, followed by the 13, 12th and so on. The 7th placed team is the last one to choose an opponent. The system has been criticized by many, for reasons such as "awarding" a bad position in the table and the way the match-ups are decided, since there are worries that teams will choose their opponents from the higher profile teams and their biggest rivals to achieve maximum attendance and more income through ticket sales.

Scoring: A win in regulation time is worth three points, a win by sudden death overtime two points and loss by sudden death overtime one point. Teams will be ranked by points, and teams tied by points are ranked by goal differential. Teams tied by goal differential as well are ranked by number of goals scored.

Play-offs: The six best teams at the conclusion of regular season proceed directly to quarter-finals. Teams placing between seventh and tenth (inclusive) will play preliminary play-offs best-out-of-three - the two winners take the last two slots to quarter-finals. Starting from the season 2007-2008 all series since then are best-of-seven. Losers of the semi-finals play a bronze medal match. Teams are paired up for each round according to regular season results, so that the highest-ranking team will play against the lowest-ranking, second highest against the second lowest, and so on. Higher-ranking teams play the first match at home, then by turns away, home, away, etc. Each play-off match consists of a 60-minute regulation time which in the event of a tie is followed by extra 20-minute periods of sudden death overtime, in which the first team to score wins.
from 1927 to 1975: SM-sarja
from 1975 to 2013: SM-liiga
from 2013 to present: Liiga
The Liiga (formerly SM-liiga) is the top professional ice hockey league in Finland.
It was created in 1975 to replace the SM-sarja, which was fundamentally an amateur league. The SM-liiga is not directly overseen by the Finnish Ice Hockey Association, but the league and association have an agreement of cooperation.
The SM-liiga formerly had a system of automatic promotion and relegation in place between itself and the Mestis, the second highest level of competition in Finland, but the automatic system was ended in 2000. The league was opened in 2005 and allowed KalPa to get a promotion. In 2009 a new system was introduced and it includes the last placed SM-liiga team facing the Mestis champion in a best of seven playout series.
Will Rautakorpi go to Prague?
HC Lev Praha, though still uncertain to participate in KHL season 2014/2015, has already negotiated with a new head coach according to R-Sport. In case the Czech club takes part in the competition, it will be headed by Jukka Rautakorpi, who has been working with Tappara for two seasons.
(03 Jun 2014)
Vydareny and Jurcina to replace injured players in Slovakia roster
Slovakian Federation announced coach Vladimir Vujtej called defenders René Vydarený (32, Hradec Kralove CZE) and Milan Jurcina (30, TPS Turku FIN) to replace injured Michal Šeršeň and Dominik Graňák. Vydareny will play his first Olympics, while Milan Jurcina will rapresent Slovakia in Olympics Games for third time after Turin 2006 and Vancouver 2010.
(26 Jan 2014)
Jokerit fire Tomi Lämsä
Jokerit Helsinki have fired head coach Tom Lämsä and replaced him with current assistant Tomek Valtonen. "During the autumn the club did not play according to its potential. In making this decision, we hope to give the team a boost because it has the potential to be champion," said general manager Jari Kurri. The club also announced the addition of Pasi Nurminen to the coaching staff.
(18 Dec 2013)
Ben Eaves retires
The American Jokerit center Ben Eaves is forced to retire. He suffers from a head injury.
Eaves was injured during last year's European Trophy after a hard check.
"I've reached the point where I can no longer play without migraines and dizziness", he tells Jokerit's web site.
(17 Aug 2013)
Ilves Tampere fined for inappropriate ads
Ilves Tampere has been fined 2,000€ and ordered to take down the ads they posted on facebook and at Helsinki City Centre aimed at Jokerit. The club posted their logo winking ontop of the Jokerit logo with the words Karulahti, Hallis, Loppu posted underneath it.
(08 Aug 2013)
Ari-Pekka Selin is Barys new coach
Barys Astana announces Finnish Ari-Pekka Selin as new head coach. Selin, 50, worked at Ilves, Saipa and last season at HPK Hämeenlinna and was Finland national team assistant coach at last World Championship. He signed a two-years contract.
Andrei Shayanov and Erlan Sagymbaev, along with former Ilves coach Raimo Helminen will be the assistents
(04 Jun 2013)
HIFK fires Pasi Sormunen
HIFK in Finnish SM-Liiga fired head coach Pasi Sormunen and assistant coach Antti Pennanen. They will be replaced with Raimo Summanen and the junior coach Joonas Tanska as his assistant. Jan Lundell will continue as goalie coach.
(21 Jan 2013)
Maxime Talbot will play Spengler with Gotteron
Philadelphia Flyers forward Maxime Talbot, currently at Ilves Tampere with a lock-out contract, will play Spengler Cup with Swiss Fribourg Gotteron
(11 Dec 2012)
Bergenheim returns to USA
HIFK's NHL lockout player Sean Bergenheim returns to USA after only two games (one goal) in SM-Liiga. He is injured and goes home to USA för rehabilitation. It is still not clear if he will return to HIFK.
(05 Oct 2012)
Petri Matikainen is new Avangard Omsk coach
As rumoured in last week, Finnish Petri Matikainen, 45, is the new Avangard Omsk headcoach. He signed a three-years contract and replacing countryman Raimo Summanen, resigned some weeks ago. Matikainen coached Pelicans Lahti and Espoo Blues in the past, and HIFK Helsinki last season. He was also Finland national team assistant coach in last two World Championships
(20 Jul 2012)
Past league results:
League standings:
Historic statistic:
Individuals records:
Fast facts
season 2015-2016
Journalist Steven Ellis introduces the newest addition in the hockey family Read more»
Swedish U20 Head Coach Rikard Grönborg has named 24 players for the tournament against USA and Finland in Lake Placid in August. Read more»