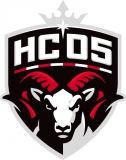 HC´05 Banská Bystrica
Short name: B. Bystrica
Year of foundation: 1922
Colours: red,white
Club status: active
Address: Hronské predmestie 4,
97401 Banská Bystrica
Phone: +421484148766
Fax: +421484148741
Did you find any incorrect or incomplete information? Please, let us know.
Season 2020-2021
Current roster
season 2020-2021
* no longer in the club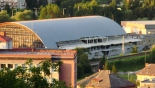 Adress: Hronské predmestie 4, 974 01 Banská Bystrica
Phone: +421 (0) 48/41 46 262
Capacity: 3000
from 1999 to 2005: ŠaHK Iskra Banská Bystrica
from 2005 to present: HC´05 Banská Bystrica
from 1993 to 2005: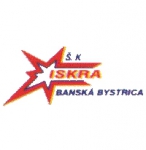 from 2005 to 2017: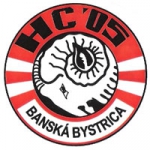 from 2017 to present: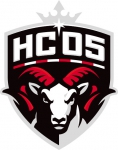 Banska Bystrica won't play in CHL
Slovakian tri-champion Banská Bystrica won't join 19-20 edition of Champions Hockey League.
"Costs are too high - said club President Juraj Koval - so we not joining the Champions League because our participation is financially a loss. Deficit means that we are threatening our own financial security."
Slovakia has a spot avaiable for the competition and according to the rules HKM Zvolen, finished second in the regular season, should replace the champion
(30 Apr 2019)
Banska Bystrica will host Winter Classic
On days 02 and 03 of February, the city of Banska Bystrica, home of current Extraliga champion team, will host the first ever edition of Winter Classic, the open competition inspired by similar events in Europe and the NHL. The game will take place at the
Štiavnická stadium, with a capacity of 9.881 spectators.
"The program and organizing team is 100% ready to provide an original and unforgettable sporting experience to hockey fans in Slovakia Personally, I want to present the definitive form of the event to the public directly from Banska Bystrica as a host city " said Pro-Hockey Director Richard Lintner
(15 Oct 2018)
Government helps Banska Bystrica to renovate arena
The city of Banska Bystrica received one million euros by the end of last year from the budgetary reserve of the Prime Minister for the reconstruction of the north grandstand of ice rink is intended grant. As is clear from the contract between the Office of the Government and Banska Bystrica, the city must grant to use money exclusively for this purpose and reconciled by the end of 2015.
(10 Jan 2014)
Slipčenko to share a net with recent rival
Robert Slipčenko moves across Slovak Extraliga clubs. A former goalie of Bánská Bystrica goes to play for Poprad. Now Slipčenko is about to share a net with Dušan Sidor with whom he had a fight during recent Poprad game at Bánská Bystrica. The incident cost Slipčenko a 6-games long disciplinary penalty for starting the fight and a €340 fare from his former club.
(18 Jan 2013)
Austria hires Alpo Suhonen
Austrian Ice Hockey Federation annouces Finnish Alpo Suhonen was named new Sports Director
Suhonen, 63, was the first European-born NHL head coach in 50 years when he took over the Chicago Blackhawks on 22 May 2000. More recently he worked as Sports Manager of Kloten Flyers in Switzerland and last season at HC 05 Banska Bystrica in Slovakia
(07 Jun 2012)
Historic rosters:
Historic statistics:
Past results:
League standings:
Fast facts
season 2020-2021
Yunost Minsk Chairman Alexei Torbin talks about the philosophy of one of the best known clubs Read more»
The Americans proved that Canada could be beaten at the World U-20 Championship in Edmonton. Read more»