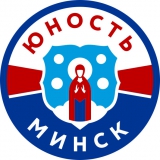 Yunost Minsk - MHL
Name in original language: Юность МХЛ
Year of foundation: 2011
Colours: Dark Blue, Red,White
Club status: active
Address: Pervomayskaya 3
220088 Minsk
Phone: +375-17-294-61-67
Fax: +375-17-285-27-13
Email: mail@junost.org
WWW: Yunost Minsk MHL
Yunost Minsk - MHL is minor league affiliate of:
Yunost Minsk
Did you find any incorrect or incomplete information? Please, let us know.
Season 2019-2020
* no longer in the club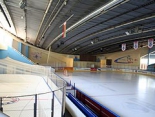 Adress: Pervomayskaya 3
220088 Minsk
Phone: + 375 17 285 27 13
Capacity: 767
Opened in: 1976
from 2011 to 2013: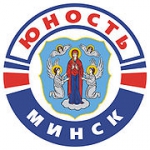 from 2013 to 2019: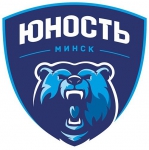 from 2019 to present: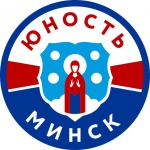 Yunost and Shakhtar become farm clubs of Dinamo Minsk
Yunost Minsk and Shakhtar Soligorsk will be both farm-clubs of Dinamo Minsk. The agreement was signed by the General Director of Dinamo Anatoly Kurilets, and the equal role Alexei Torbin (Yunost) and Yuri Budko (Shakhtar).
"Today we have made logical steps that will help further progress of all three teams. We ended the cooperation with Dinamo Maladzyechna that now is becoming an indipendent club.
Now we should give an opportunity to young Belarusian players to prove themselves. Cooperation with the leading clubs of our national championship will allow it to be done with the greatest efficiency" said Kurilets
(21 May 2018)
Andrei Rasolko resigned as head coach of Yunost MHL
Due to the unsatisfactory results of Yunost Minsk in the MHL, head coach Andrei Rasolko resigned.
Before the appointment of the new head coach, team will be lead by Aleksei Scheblanov and Oleg Runets.
Yunost is currently last in MHL West Conference standing
(19 Nov 2012)
Historic rosters:
Historic statistics:
Past results:
League standings:
The Russian Federation declared champions the teams at the top of standing when the Leagues were stopped Read more»
According to Miroslav Šatan, the next season of Slovakian Extraliga is in danger. Read more»