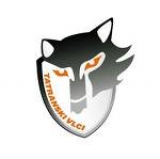 Did you find any incorrect or incomplete information? Please, let us know.
Season 2012-2013
* no longer in the club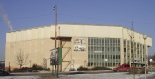 Adress: Zimný Štadión
ul. T. Vansovej 1,
05201, Spišská Nová Ves
Phone: +42153 4461 086
Email: stez@stez.sk
Capacity: 5458
Opened in: 1972
from 2011 to present: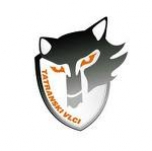 MHL game delayed in Astana
Today the MHL scheduled match Snezhnye Barsy Astana - Tatranski Vlci was delayed due to an intestinal virus that affected almost half the Slovak roster. The game was postponed for tomorrow afternoon.
(14 Sep 2011)
Historic rosters:
Historic statistics:
Past results:
League standings:
Despite material disadvantages, Georgia's hockey team is moving up the charts. Read more»
The 9 and 10 October saw Game Day 5, the penultimate round of the group stage this year's Champions Hockey League. Each team played the first of a back to back meeting with the same opponent as the group stage of ... Read more»