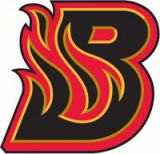 Bloomington Blaze
Year of foundation: 2011
Colours: Red, navy, light blue, white
Club status: active
Address: 101 S. Madison Street
Bloomington, IL 61701
Phone: +1 309-434-2980
Fax: +1 (309) 585-0543
Email: info@flyingaceshockey.com
Did you find any incorrect or incomplete information? Please, let us know.
Season 2011-2012
This club in 2011-2012: CHL
Current roster
season 2011-2012
* no longer in the club
Adress: 101 South Madison Street
Bloomington, IL 61701
Phone: +1 (309) 434-2843
Capacity: 6700
Opened in: 2006
The Blaze replace the defunct Bloomington PrairieThunder which played in the International Hockey League from 2006-2010 (in their first season the league was called the United Hockey League) before it merged with the CHL for the 2010-11 season, which they had only played the single season before folding.
Though the Blaze also plays at the U.S. Cellular Coliseum, the franchise is not considered a continuation of the PrairieThunder franchise.
On May 13, 2013, the Peoria Journal Star reported that the Blaze, along with the AHL's Peoria Rivermen, would move to the Southern Professional Hockey League for the 2013-14 season. The two teams will reportedly be owned by two former Rivermen executives, John Butler and Bart Rogers, with financial backing from former Rivermen owner Bruce Saurs. The SPHL held an emergency meeting with the Board of Governors and the league owners and general managers on the morning of May 14, 2013 to decide on the acceptance of the franchises.
On May 15, 2013, it was officially announced that the Blaze would leave the struggling CHL for the lower level SPHL. Also entering the league with Bloomington are the Peoria Rivermen, who lost their AHL team after their owners, the Vancouver Canucks, announced they were moving the team. Renamed Bloomington Thunder in July 2013
After 2013-2014 season team migrate to USHL
In 2017, the team rebranded and became the Central Illinois Flying Aces
from 2011 to 2013: Bloomington Blaze
from 2013 to 2017: Bloomington Thunder
from 2017 to present: Central Illinois Flying Aces
from 2011 to 2013: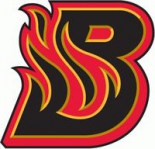 from 2013 to 2014: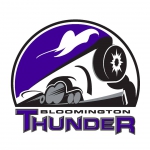 from 2014 to 2017: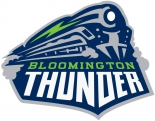 from 2017 to present: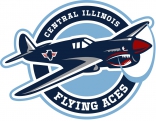 Bloomington, Peoria join SPHL for 2013-2014 Season
The Southern Professional Hockey League (SPHL) announced its Board of Governors has unanimously approved the Bloomington Blaze and Peoria Rivermen to join the league for the 2013-2014 season.
"We are excited to welcome Bloomington and Peoria into the league," added SPHL President Jim Combs. "The addition of two teams in the Midwest opens up a new range of opportunities for the SPHL."
The Rivermen were purchased at the end of March by the Vancouver Canucks, who intend to move the franchise to Abbotsford, B.C. and last week confirmed with Peoria Civic Center officials that they will not bring back the Rivermen franchise.
(17 May 2013)
Historic rosters:
Historic statistics:
Past results:
League standings:
Fast facts
season 2011-2012
Bloomington Blaze participates in season 2011-2012: CHL
As the pandemic continues to ravage ice hockey throughout the world the Scottish Ice Hockey Association decided enough is enough. Read more»
The IIHF Council decided unanimously today to initiate another series of tournament cancellations for the 2020/21 season, following recommendations of the IIHF COVID-19 Expert Group. ... Read more»