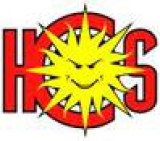 Did you find any incorrect or incomplete information? Please, let us know.
Season 2019-2020
Current roster
season 2019-2020
* no longer in the club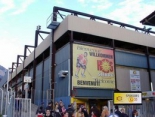 Adress: Patinoire de Graben
Route des Lacs 1
3960 Sierre
Phone: +41 027 455 04 01
Capacity: 4500
Opened in: 1958
Club bankrupt on 30.04.2013
Notable players:
from 1933 to 2011: HC Sierre-Anniviers
from 2011 to present: HC Sierre
from 2011 to present: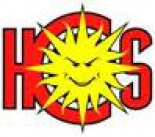 Sierre bankrupt
HC Sierre appeal for bankruptcy has been rejected by Regional Court, the club was unable to provide a long term future for club stability and with that verdict, HC Sierre will be removed from the NLB and the league will drop back down to 10 clubs.
All players and people under contract with the club are now free and able to sign in any place they wish. The future of the club play in the regio leagues will be decided in the next future
(01 May 2013)
Sierre scores four in less then two minutes
HC Sierre managed to score four goals in 138 seconds in the NLB game against GCK Lions last sunday when the score was 0-5 for the visitors. Lee Jinman ties games with 10 seconds remaining in the last period and Sierre won at SO.
Team almost equalize Ajoie record set last season: on 29 janvier 2010 Ajoie scored four goals in 77 seconds to come back from 0-3 in 5-4 victory against Olten
(05 Dec 2011)
Historic rosters:
Historic statistics:
Past results:
League standings:
Fast facts
season 2019-2020
USA, Canada, Russia and Sweden to play for the medals at the World U18 Championship. Read more»
In April, at the end of the season, Sheffield Steelers appointed a new Head Coach. Aaron Fox spent almost all his playing career in Europe and after the 2018 season decided to concentrate on coaching full time. On a limited budget he ... Read more»