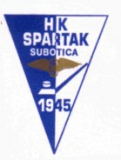 HK Spartak Subotica
Short name: Spartak
Year of foundation: 1945
Colours: white,blue
Club status: active
Address: Park Rajhl Ferenca 12/a
24000 Subotica, Srbija
Phone: +381 (024) 552.017
Fax: +381 (024) 552.017
WWW: Junior teams, Spartak Subotica
Did you find any incorrect or incomplete information? Please, let us know.
Season 2013-2014
Current roster
season 2013-2014
* no longer in the club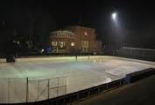 Adress: Stadion malih sportova
Park Rajhl Ferenca 12/a
24000 Subotica, Srbija

Capacity: 2400
Opened in: 1969
HK Spartak is a successor of SK Palic hockey team that played near Subotica before World War 2 and also competed at Kingdom Yugoslavia championships in 1941. Spartak was supposed to take part in 1946 Yugoslavian championships that weren't played due to worm weather. They did play in 1947 finishing 4th. Later Spartak was semi-regular participant in Yugoslavian championships, playing league qualifications on many occasions. Their best result came in 1992, 1993 and 2000 when they finished 2nd in Serbian championships.
from 1945 to present: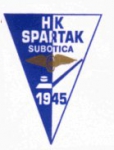 Serbian League finally starts
Originally scheduled for mid-November and postponed due to lack of agreement between clubs and federation, Serbian League finally started yesterday with Spartak Subotica's 6-4 away victory against Vojvodina Novi Sad. The Serbian League is consisting of four teams, besides Vojvodina and Spartak, Crvena Zvedza Beograd and Vitez Beograd. The winner of the regular season will play a final against Slohokej Partizan Beograd.
(21 Jan 2012)
Historic rosters:
Historic statistics:
Past results:
League standings:
Fast facts
season 2013-2014
Six teams will compete in Mexico City for the second edition of the tournament Read more»
On Thursday, May 21, KHL season-ending ceremony was held in Russia. Read more»