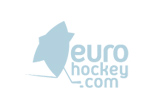 HK Kranjska Gora
Year of foundation: 1961
Colours: red / white
Club status: ceased
Did you find any incorrect or incomplete information? Please, let us know.
Season 1987-1988
Current roster
season 1987-1988
* no longer in the club
Kranjska Gora was founded in late 1961 and right away advanced to Yugoslavian league. After 3 years they became farm team of HK Jesenice and ceased to exist in 1988.
from 1995 to present: Hit Casino Kranjska Gora
Historic rosters:
Historic statistics:
Past results:
League standings:
Fast facts
season 1987-1988
From Sochi to Beijing, four tournaments ended this week Read more»
Sheffield Steelers (EIHL) went down the Czech route in signing two netminders to become a further team to complete their roster in this league. Read more»