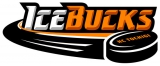 Nikko Icebucks
Year of foundation: 1999
Club status: active
Address: 2-360-9, Inari Town, Nikko, Tochigi, 321-1411, Japan
Did you find any incorrect or incomplete information? Please, let us know.
Season 2020-2021
Current roster
season 2020-2021
* no longer in the club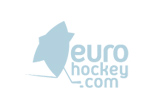 from 1999 to present: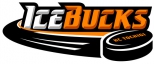 Nikko Ice Bucks won All Japan Ice Hockey Championship
By beating 5-1 the Tohoku Free Blades, Nikko Ice Bucks won the 87th edition of Japan Championship, the domestic competition crowning the national champion between professional, amateur and teams from Universities. As usual the Asian League teams dominated the tournament, played at the Dydo Drinco Arena in Nidìshi Tokyo, once the home of defunct Seibu Prince Rabbits team. It's the second title for the Buck
(28 Dec 2019)
Ueno suspended for 10 games
Hiroki Ueno of the Nikko Ice Bucks has been suspended for 10 games as a result of a match penalty he recieved on Saturday night against China Dragon. Ueno received the penalty for 550-f, abuse of officials and unsportsmanlike conduct by players.
(14 Sep 2012)
Nikko Icebucks to Asia League Finals
Nikko Icebucks of Japan lost the first two semi finals of the Asia League to Korean Anyang Halla but managed to win the next three games to qualify for the finals against Oji Eagles. Today's game was won 4-3.
(11 Mar 2012)
Asia League 2011-2012
The new season of Asia League started today. Nippon Paper Cranes only scored once but that was enough to take an early lead of the league standings as they were the only team to win 3 points. The results: Free Blades-Paper Cranes 0-1, Anyang Halla-High1 4-3 (OT), Eagles-Icebucks 3-4 (SO).
(17 Sep 2011)
Historic rosters:
Historic statistics:
Past results:
League standings:
Fast facts
season 2020-2021
As the pandemic continues to ravage ice hockey throughout the world the Scottish Ice Hockey Association decided enough is enough. Read more»
The IIHF Council decided unanimously today to initiate another series of tournament cancellations for the 2020/21 season, following recommendations of the IIHF COVID-19 Expert Group. ... Read more»