Nikko Icebucks
Year of foundation: 1999
Club status: active
Address: 2-360-9, Inari Town, Nikko, Tochigi, 321-1411, Japan
Did you find any incorrect or incomplete information? Please, let us know.
Season 2018-2019
Current roster
season 2018-2019
* no longer in the club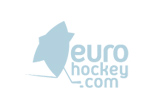 from 1999 to present: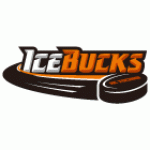 Ueno suspended for 10 games
Hiroki Ueno of the Nikko Ice Bucks has been suspended for 10 games as a result of a match penalty he recieved on Saturday night against China Dragon. Ueno received the penalty for 550-f, abuse of officials and unsportsmanlike conduct by players.
(14 Sep 2012)
Nikko Icebucks to Asia League Finals
Nikko Icebucks of Japan lost the first two semi finals of the Asia League to Korean Anyang Halla but managed to win the next three games to qualify for the finals against Oji Eagles. Today's game was won 4-3.
(11 Mar 2012)
Asia League 2011-2012
The new season of Asia League started today. Nippon Paper Cranes only scored once but that was enough to take an early lead of the league standings as they were the only team to win 3 points. The results: Free Blades-Paper Cranes 0-1, Anyang Halla-High1 4-3 (OT), Eagles-Icebucks 3-4 (SO).
(17 Sep 2011)
Historic rosters:
Historic statistics:
Past results:
League standings:
Fast facts
season 2018-2019
Nikko Icebucks participates in season 2018-2019: Asia League
After 20 years Winter Olympics are back in Italy. IOC assigned today the organization to Milan-Cortina Read more»
The former Pan-American Tournament will host the international debut for Jamaica and Puerto Rico in September Read more»