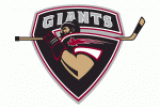 Vancouver Giants
Year of foundation: 2001
Colours: Black, red, silver
Club status: active
Address: 100 North Renfrew Street
Vancouver, BC
V5K 3N7
Phone: +1 604-444-2687
Fax: +1 604-254-2687
Email: info@vancouvergiants.com
Did you find any incorrect or incomplete information? Please, let us know.
Season 2019-2020
This club in 2019-2020: WHL
Current roster
season 2019-2020
* no longer in the club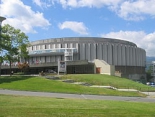 Adress: 100 North Renfrew Street
Vancouver, British Columbia V5K 3N7
Phone: +1 604-253-2311
Email: info@pne.ca
Capacity: 16281
Opened in: 1966
Ring of Honour
Brett Festerling (inducted on December 7, 2010)
Andrej Meszaros (inducted on December 27, 2010)
Mark Fistric (inducted on January 23, 2011)
Gilbert Brule (inducted on January 28, 2011)
Milan Lucic (inducted on February 25, 2011)
Cody Franson (inducted on February 17, 2012)
Evander Kane (inducted on March 7, 2012)
from 2001 to present: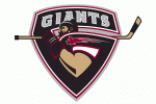 Andrei Skabelka resigned as coach of Belarus
Head coach of Belarus Andrei Skabelka won't have his contract renewed by the Federation
"Federation doesn't offer a contract extension. Conversation took place about a possible further development. But it is believed that the team should be lead by a foreign coach" - said Skabelka.
Rumours are about a comeback of Canadian Glen Hanlon who was Belarus headcoach from 2004 to 2006 and in 2008. Last week Hanlon left his charge at Vancouver Giants saying he accepted a work in Europe
(30 May 2013)
Don Hay to coach Canada U18 at WJC
Hockey Canada announces that Don Hay, head coach of the WHL's Vancouver Giants, will be the head coach of Canada's National Men's Under-18 Team for the 2013 IIHF Ice Hockey U18 World Championship, April 18-28 in Sochi, Russia.
Hockey Canada also announced that Jody Hull, head coach of the OHL's Peterborough Petes, and Yves Sarault have been named assistant coaches.
(25 Mar 2013)
Glen Hanlon appointed as assistant coach in WHL
The Vancouver Giants of the WHL announced that Glen Hanlon has been appointed as the club's new assistant coach. The former Belarus and Slovakia coach signed a multi-year deal with the organization.
At the club level, Hanlon has coached the AHL Portland Pirates, the Washington Capitals, Finnish Jokerit and Belarusian Dinamo Minsk.
"Junior hockey is the one level I have never coached at. I am excited to get the chance to work with young players and to learn and work with Don Hay, who I believe is the best junior coach in Canada," said Hanlon.
(23 Jun 2011)
Historic rosters:
Historic statistics:
Past results:
League standings:
Fast facts
season 2019-2020
Vancouver Giants participates in season 2019-2020: WHL
Sheffield Steelers (EIHL) added a second defenceman as injury cover. Read more»
As Elite Ice Hockey in the United Kingdom 2019/20 season is still in its infancy, one thing is clear – the sport in the UK is in rude health. Read more»