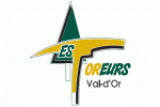 Did you find any incorrect or incomplete information? Please, let us know.
Season 2019-2020
This club in 2019-2020: QMJHL
Current roster
season 2019-2020
* no longer in the club
from 1993 to present: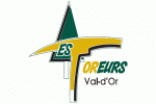 Alexandre Rouleau suddenly retires
French-Canadian defender Alexandre Rouleau suddenly announces his retirement from active hockey to become General Manager of QMJHL Val d'Or Foreurs, the team where he spent four seasons before to play in France for five seasons, one in Briançon and four in Grenoble. Last april he signed a two-years contract with Allsvenska's Vasteras but he didn't appeared at training camp. Vasteras management is considering to sue Rouleau.
(10 Aug 2012)
Historic rosters:
Historic statistics:
Past results:
League standings:
Fast facts
season 2019-2020
Val d'Or Foreurs participates in season 2019-2020: QMJHL
EIHL bosses have agreed the final part of the jigsaw to formally close off the 2019/20 season. Read more»
After a desperate tentative to finish the season, the Kontinental Hockey League closed the door. Also VHL stopped activities Read more»